What to Pack for a Bookkeeping Work Trip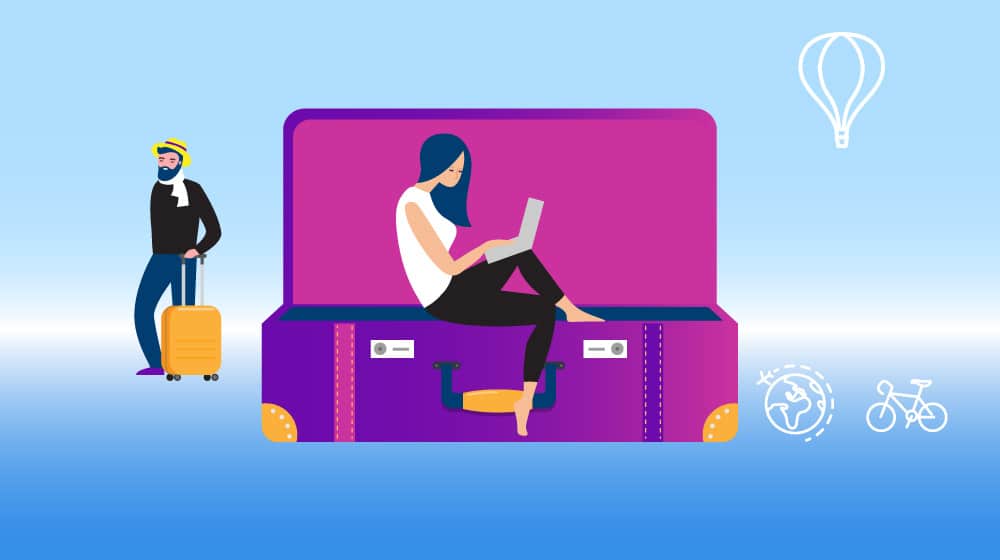 Whether you're starting a virtual bookkeeping business or joining a company, it's likely that you'll need to head off on a business trip or training course at some point. Knowing what to pack could mean the difference between an organized trip and an embarrassing encounter.
Without teaching you how to suck eggs, some of the items in our blog may seem obvious, but it's best to be prepared and check off everything you'll need.
RELATED: A Day In The Life Of A Bookkeeper
In this article:
Know What To Pack: Tips and Ideas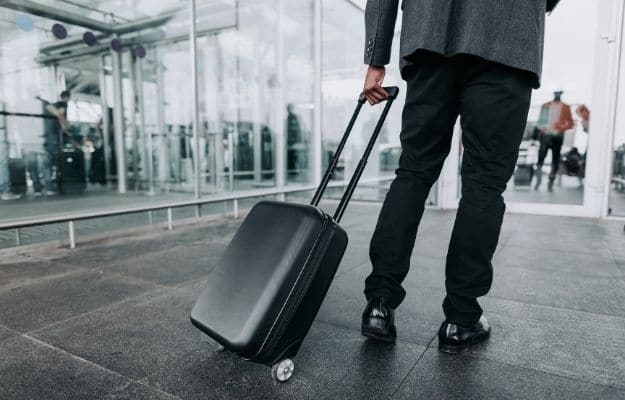 Find a good carry on suitcase that is designed to make your trip as seamless as possible. Look for the following features:
Secure

Lightweight

Sturdy and made from high-tech composite material

The right size (meeting airline carry on criteria)

Accessible outside pocket
Of course, if your trip is longer than a few days, you might want to consider a bigger suitcase that you can put in the hold.
Making a good first impression usually comes down to what you look like. Whatever you do, don't turn up for that meeting looking scruffy, and don't let the traveling reason be your excuse.
Forget about ironing at the hotel or paying extra for hotel ironing fees. Instead, you can pack like a pro and arrive wrinkle-free – your clothes at least. You can cleverly fold, roll, and pack items to avoid creases. If you're an avid traveler, look to invest in wrinkle-free clothing from specific retailers, or use materials that are more crease-resistant like lyocell and cashmere.  
Think through what you'll wear each day and consider if items can be worn more than once or whether you can utilize the laundry service. Take enough casuals to last your trip but without overdoing it.
Don't forget underwear and socks. We've all done it. Packed in a rush or excitedly only to find you've forgotten your smalls. Use socks scrunched up to stuff into your shoes for more space and extra support. Roll up underwear and place them at the edges of your case where there are gaps.
Professional-Looking Binder
Make sure you look ultra professional in your meetings and take along a faux-leather binder to carry your stationery and important documents. Pack several A4 pockets in case you need to separate important documents.
Always include some blank paper and a pen (I'd take at least two extra for backup) as you never know when you'll need them. You may have a laptop or smartphone for your notes, but remember, technology can always fail.
So the basis for your trip could be for several reasons, but one of the best things you can do while there is to network with as many like-minded people as possible. Take plenty of business cards and hand them out at every opportunity; you never know what it can lead to.
Depending on how long your trip is and how much room you have in your suitcase or holdall, you can choose to carry your suit in a separate garment bag. This means it creases less, and you won't need to press it when you arrive. You can also choose to wear your suit and leave more room for other things in your bag. Just be cautious as some airlines don't allow you to travel with more than one carry on item.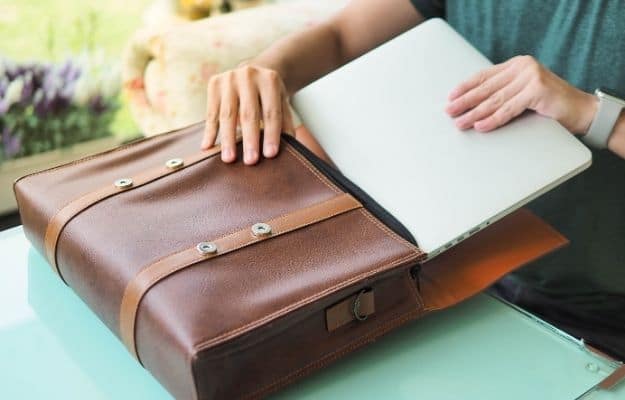 You've probably remembered to pack your laptop, but because you've packed it within a case already, you may forget the actual laptop bag which you'll need for taking your laptop to and from meetings.
Don't get caught out with a foul mouth. Take breath mints regularly and after eating or drinking. There's nothing worse than having to get close to someone and be put off by bad smells.
Although nowadays you see tonnes of the stuff, safety is paramount. Make sure to bring a travel-size bottle with you and get in the habit of fighting germs. All you need is 3.4 fluid ounces (100 milliliters), which is the maximum container allowed on a flight.
We hope this blog on what to pack for a bookkeeping work trip has helped you think about everything you need. What else is your must-take item? Please let us know in the comments section below.
Up Next: