How To Manage A High Performing Remote Team: 9 Effective Ways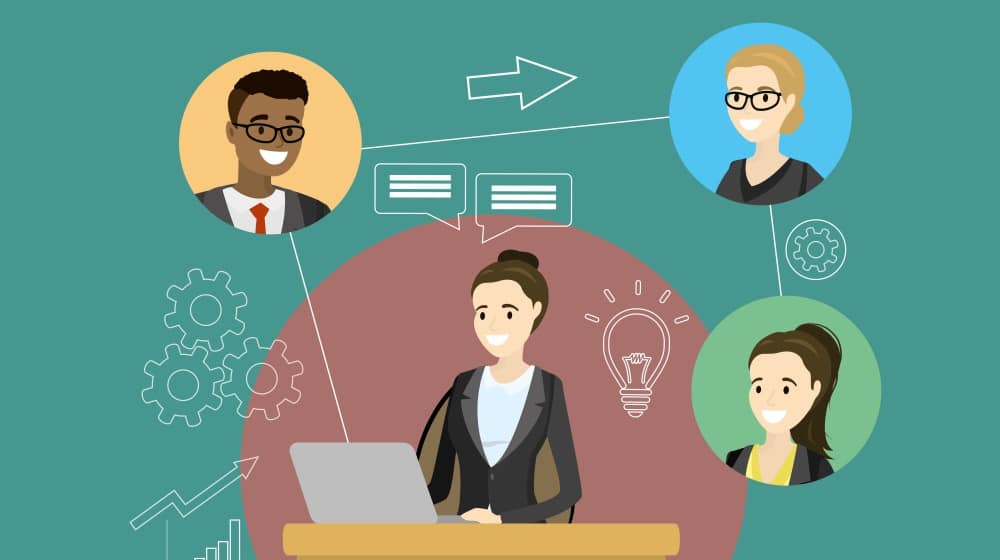 I'll take you through ten effective things I've learned about managing a remote team over the years.
RELATED: How To Recruit, Hire + Retain A Remote Team
In this article:
How to Make Remote Team Collaboration Work
The Remote Workforce
Remote work is becoming an increasingly popular practice as more people prioritize work-life balance and schedule flexibility. 
This has never been truer than in 2020, since coronavirus has been keeping more and more people from going into work. Even though some of the economy is reopening, you can count on many work teams staying remote for years to come.
More people are opting to start their own businesses or go for work opportunities that don't restrict them within a 9-to-5 schedule. They want the freedom to work from anywhere — their home, a co-working space, or even a satellite office.
Remote Workforce Management: Its Benefits and Challenges
Hiring a remote team for your business has great benefits:
You can look for talent anywhere — Since you're not restricted by location, you can hire the best talent anywhere in the world. You can also increase your organization's diversity when you recruit people who come from different backgrounds and locations.
As an employer, you can offer flexibility to workers — Remote work setup lessens the carbon footprint your business produces. You'll also attract employees who seek this opportunity.
You'll have a productive team — Working on a remote team gives employees a better sense of work-life balance. According to studies, this boosts the productivity of workers and improves their well-being, which in the long run saves your business money.
While this setup is ideal for some, maintaining a remote team comes with challenges as well:
Little to no personal contact — It's a bit more challenging to establish trust and personal connection with remote workers.
Less insight on the remote team's daily performance — You may not be able to personally check up on your team and their performance on day-to-day tasks. You'll have to find the most effective way to manage and communicate with them to ensure that everyone is efficient.
How to Manage a Remote Team That Performs Well
If you're looking to hire your own remote team, you need to equip yourself to effectively manage one. Follow these nine tips to ensure that you're able to properly support and engage remote employees.
1. Hire People Fit for the Job and Setup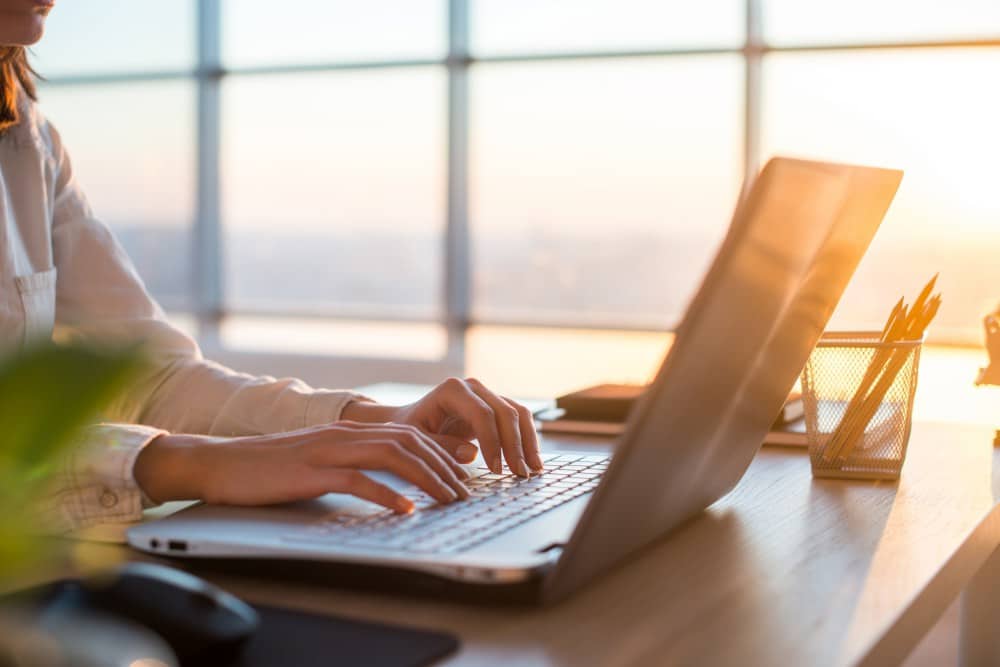 Though a lot of people may like the idea of working remotely, this kind of setup isn't suitable for everyone. That's why aside from hiring qualified people, you also need to ensure they can handle working remotely.
Hire people who are independent, proactive, and productive in their work environment. You can determine if someone has these qualities by asking them the following questions:
Are they equipped to work remotely? (e.g. Do they have the right tools and access to reliable Internet?)
Where will they work?
When and how can you best reach them?
Remember, you may not be able to personally train them, so you need skilled people who are confident that they can succeed in your remote team.
Another consideration is written communication skill. Even if you're hiring for a position completely unrelated to writing, remote workers need to be able to communicate clearly and efficiently via text.
When exchanging emails with a potential remote work hire, pay attention to things like conciseness and accurate word choice. Doing so might feel odd if you're hiring a backend programmer, but it really will make your remote workforce run more smoothly.
2. Do the Onboarding Process Right
After hiring your remote workers, take them through your standard onboarding process and do it right. This sets the tone and pace for your new hires, so make sure they're excited and motivated to start working.
It's best to personally meet your new hires during onboarding to establish trust. If this isn't possible, provide them with detailed and easy-to-understand training documents.
Check in with your new remote team members regularly during the first few weeks so you can see how they're doing and address any concerns they may have.
Another good strategy is to introduce a buddy system, wherein you'll pair an in-office employee with a remote worker. This is an effective way to support your remote team and lessen miscommunications.
Be diligent when applying the buddy system. Do your job in training and managing your remote team and compensate your in-office employees for the extra work they put in.
Traditionally, it is part of a team manager's job to make sure their employees are putting in the work for the entire office day. Because of this precedent, many remote team managers worry about making sure their employees are working. Some go so far as to require their employees to keep a webcam on their computer open at all times, so that they can make sure the team member is at the computer.
Relax. Remote work should be a more flexible form of the traditional 9 to 5. Let your team members work when they want. They don't need to conform to a rigid schedule.
That being said, they do have to deliver results. You should have agreed upon some goals at the beginning of the month, and it is your job to make sure each employee is sticking to those goals. If not, make sure to schedule a talk with them and find out if there is anything you can do to help them work more efficiently.
Of course, a worker being unavailable to help the rest of the team for long stretches of time can be a nuisance. Everyone needs a vacation once in a while, but it's fine to let team members who are unavailable too often that they need to buckle down.
3. Set Goals and Deadlines
Setting specific goals and clear deadlines is important to help your remote team succeed.
Make sure each remote team member knows how to define success for their role. Help them understand how achieving their goals will impact the entire team.
This way, they'll know they're valuable to your organization, which will motivate them to stay productive and engaged.
Lay out your expectations when it comes to working hours, response times, and manners of communication. Make sure you enforce the same standards among your remote and in-office employees, if you have any.
RELATED: What Is Telecommuting? – A How To Guide
4. Establish Trust and Allow Flexibility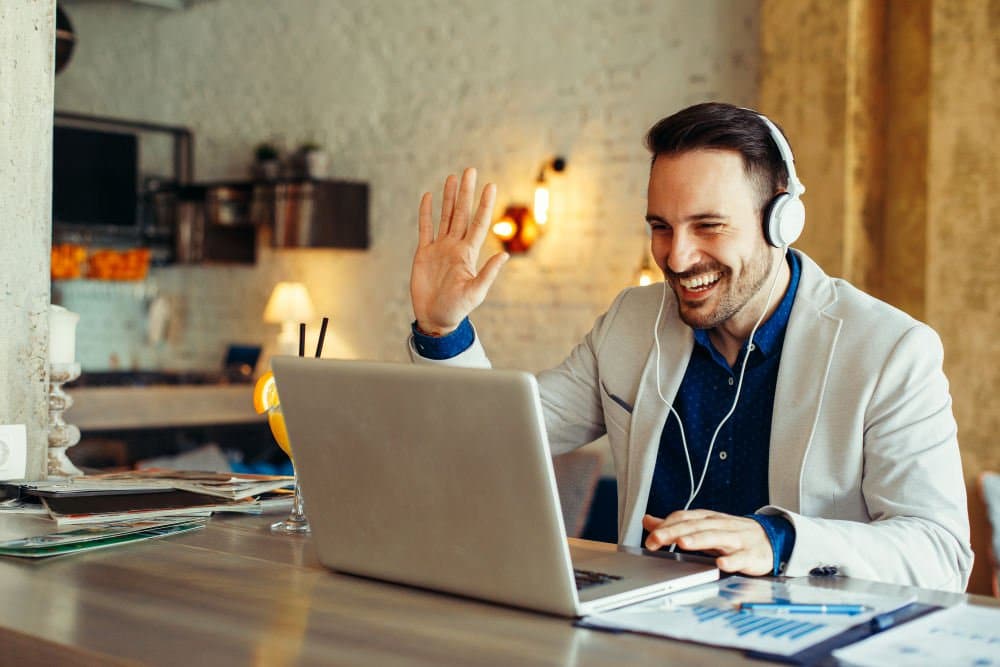 Establishing professional trust with your remote team is essential, as you may not be able to monitor their daily performance. Make an effort to personally meet your remote employees or schedule one-on-one virtual meetings to check up on them.
Remote employees seek flexibility in working hours and where they work. The key is to compromise on working hours so you can make the remote arrangement work both for you and your employee.
5. Use a Project Management Tool
Collaborating with remote employees on projects may become messy if you don't have a single tool where you can keep track of everyone's progress.
To keep everyone aligned on ownership, next steps, and deadlines, utilize a project management tool. You can check out popular tools like Asana and Trello.
Project management tools give you a visual overview of your project's progress. They also allow you to set deadlines, make comments on tasks and reassign them, and attach files.
Using project management tools can reduce clutter and ensure accountability among those involved.
6. Use Chat and Virtual Meeting Tools
Communication tools that allow you to chat and have virtual meetings with your remote team are also a tremendous help. Through these remote communication methods, you can effectively reach everyone at any time.
Remember to exercise discretion when communicating with your remote team. Use messaging applications for regular reminders and announcements, but use virtual meeting tools for training and important meetings.
Chat tools like Slack, WhatsApp, and Viber are best for instant messaging. For team meetings where everyone needs to view the same content simultaneously, use Google Hangouts or Zoom.
7. Meet With Your Team Members Regularly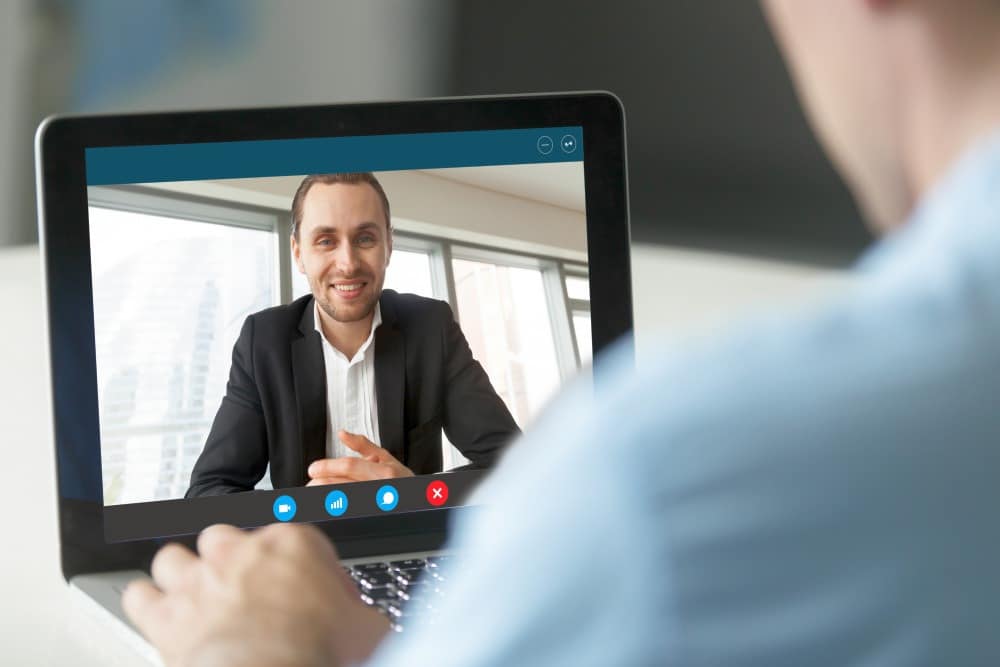 Initiating one-on-one meetings is important not only for checking your remote employee's progress, but also for building rapport. You can support your employees better when you know their struggles and successes.
It's best to hold your one-on-one meetings via video chat or in-person, if possible. Integrate face-to-face meetings into your remote team culture to get to know everyone personally and strengthen the team's connection.
8. Consider Your Team Members' Time Zones
Working with a remote team can sometimes mean you have to be mindful of the different time zones everyone is in. Respect each member's working hours when you send messages or schedule calls.
Practice a give and take approach that's fair for everyone. For instance, in this week's meeting, you stay online beyond your working hours, and in the next meeting, they go online earlier.
The expected working and response times should be clear to everyone so no one feels pressured to work beyond their schedule if it's not called for.
9. Ensure That Your Remote Workers Don't Feel Left Out
If you're aiming to manage virtual teams, it's important to have an organizational culture that's remote-friendly. You'll give your remote workers a better sense of belonging when you:
Schedule meetings ahead of time.
Invite them to call in during meetings.
Make eye contact and acknowledge their participation.
Send detailed meeting notes to remote employees who weren't able to join the meeting.
Remote collaboration is also an encouraged practice to boost your team's morale. You can brainstorm together and gather everyone's ideas on a shared document.
When people perform well or make significant contributions, recognize them to the whole team. Provide positive feedback to encourage your remote team members to be consistently excellent.
Lastly, connect with your remote team even outside of work. Seek to build relationships by initiating non-work conversations and invite them to your team bonding so no one feels left out.
Empower a high-performing remote team by being intentional with your remote workforce management.
These nine tips will properly equip you to hire and manage the right people. Armed with this knowledge and the best tools, you can establish and maintain a thriving remote team for your business.
What's your own experience in working with a remote team? Share them with us in the comments section below.
Up Next: