How To Go Green In An Accounting & Bookkeeping Practice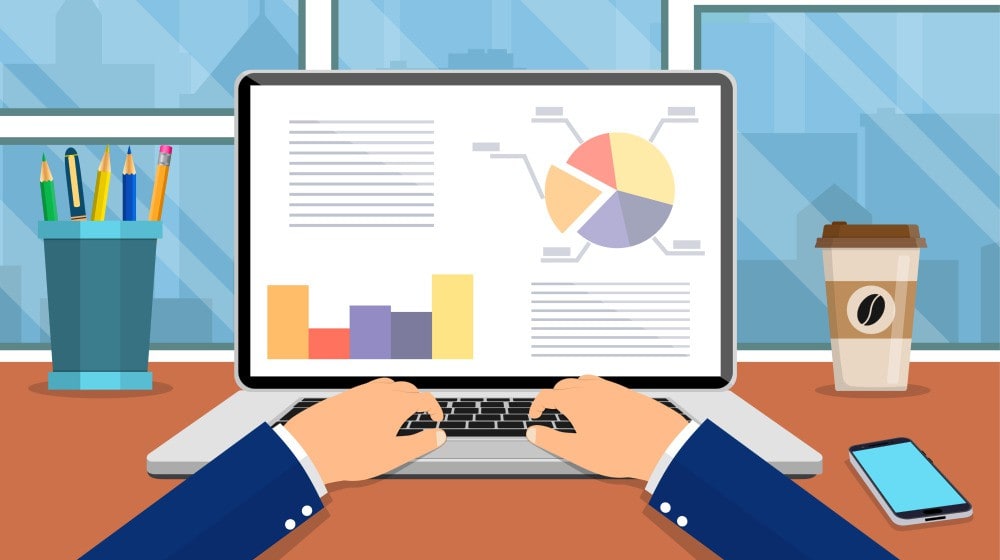 These days, more and more companies are adopting green accounting and bookkeeping practices. If you're looking into making the same shift, here are nine ways on how to go green in your practice.
RELATED: How To Start A Virtual Bookkeeping Business
In this article:
Green Accounting and Bookkeeping: 9 Tips for Your Business
1. Go Paperless
When it comes to the sustainable development of your accounting and bookkeeping business, one of the biggest things you should start with is reducing the amount of paper you use.
Consider scanning your important documents and converting them into digital documents instead. This brings several benefits, including:
Aside from benefiting the environment, this will also make it easier to access documents anytime and anywhere.
It eliminates the need for a fax machine. If you want to send over documents to a client, you can simply email it to them.
It's cost-efficient since you can cut down on certain office supplies, such as paper and printer ink.
If you work from home, going paperless will make your home office look more organized as well.
2. Opt to Hold Virtual Meetings More Often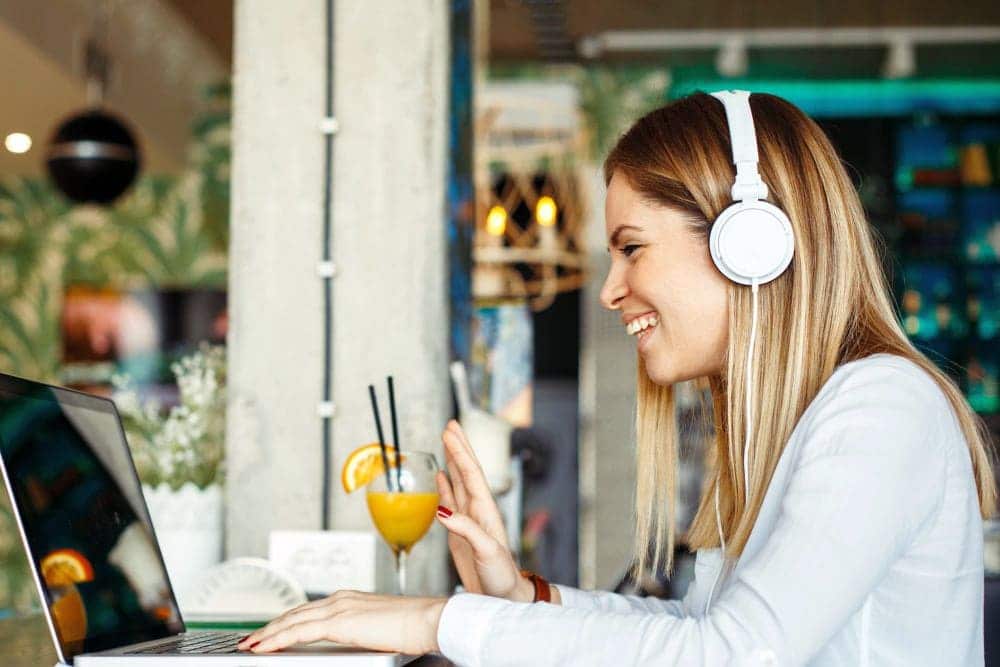 As much as possible, always evaluate whether a client meeting needs to happen in person. Unless you're going to be dealing with personal or confidential information, then you can switch to an online meeting instead.
By having virtual meetings, you can cut down on your carbon footprint since neither you or the client needs to drive to and from the meeting.
Some messaging apps you can look into include Zoom, Skype, and Google Hangouts Meet.
3. Watch Your Electricity Consumption
Another green accounting and bookkeeping practice you can consider is to save electricity.
Here are some simple ways to do this:
Make sure you unplug any electric devices you aren't using.
Even simple decisions like turning off a light can have an environmental impact. Allow natural light to come into your home office and use it over electric lights as much as possible. Having more natural light in the home office will ensure that you don't turn on the lights as often.
4. Use Recycled or Recyclable Office Supplies
Using recycled resources is also a great way of running green financial accounting and bookkeeping firms.
For example, if you need to use paper, switch to recycled paper suppliers. Aside from office supplies made from recycled materials, you can also opt for recyclable office supplies.
For example, avoid using paper cups or glasses when serving drinks to clients. Go with ceramic or glass instead so you just wash them instead of throwing them out.
RELATED: What Is Telecommuting — A How To Guide
5. Consider Shifting to a Note-Taking App
Note-taking apps and software are the more cost- and environmentally-friendly version of physical notebooks. Some note-taking apps you can consider are Evernote and Simplenote.
Aside from helping you cut down on paper, note-taking apps offer several benefits:
They allow you to have all of your notes and related documents on hand all the time. You don't need to bring several binders filled with paperwork and several notebooks since everything can be compiled in your device.
It's also easier to pull up a search engine or website if you need to search something quickly, take screenshots, and add images and other digital files to your notes.
These apps also synchronize with multiple devices. This means that, even if you used a different device to edit a document, the changes will be reflected on other devices using the same online account.
6. Be Conscious of Your Transportation Choices
Your job as an accounting or bookkeeping business owner may require you to travel a lot. This is especially true if you have to meet up with clients.
While using your own car might be your primary way of going from Point A to Point B, here are other greener alternatives for transportation you can consider:
Carpooling — Try looking for someone headed to the same area as you to carpool with.
Driving a hybrid — If you want to drive your own vehicle, you can consider switching to a greener alternative — a hybrid. This can help you contribute to the fight against air pollution.
Taking public transportation — If your city or town has great public transportation, take advantage of it. It's a simple way to go green that (depending on your area) could also save you a few pennies.
7. Manage the Temperature in Your Workplace
Whether you work from your own office or at home, monitoring your use of the HVAC system, specifically regulating temperature, is a simple way to become greener.
Here are some tips to follow:
Avoid changing your thermostat's setting often to avoid wasting energy since each shift will require additional energy.
Don't forget to schedule regular tune-ups and checks for your HVAC system. Any leaks and other defects could lead it to the system consuming more energy than usual.
During colder months, avoid cranking up the temperature too high, especially if there's nobody in the office. During hotter months, try to keep air-conditioning at a warmer temperature to decrease your energy consumption.
8. Look Into Making the Shift Towards Cloud Accounting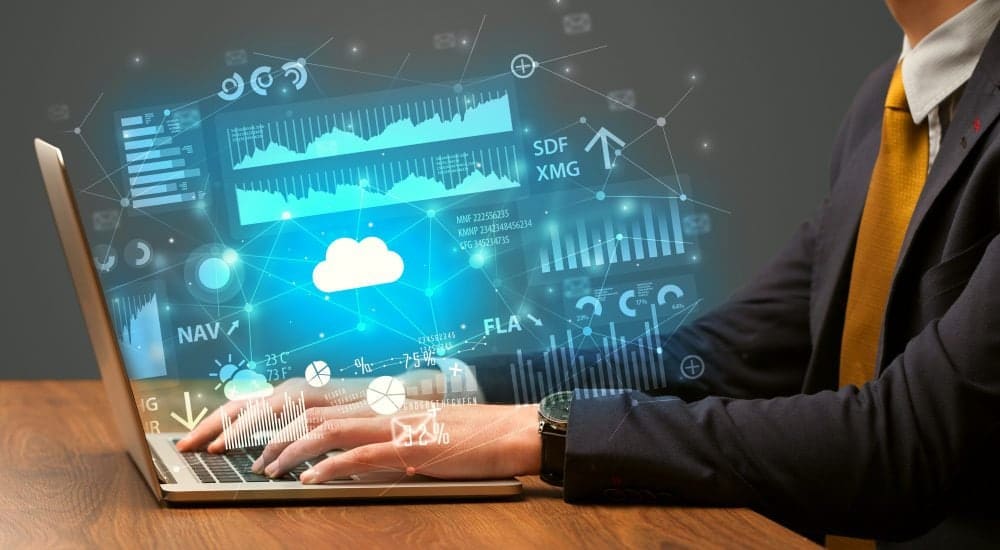 Move your business into the modern age by shifting towards a Cloud accounting or bookkeeping approach. This is a business development strategy where you access your accounting system through the Internet.
Going digital can help you reduce paper waste, which makes it more sustainable for the environment. It's also more secure compared to physical paperwork since your data will be encrypted.
It is also a cost and time-effective solution for your business since you can manage financial processes from the Internet. Cutting down your production time can mean less time on your computer and with that, a lower energy consumption.
It also automates saving data so that's one less thing off your list. You don't have to spend hours at a time trying to back-up your digital assets.
9. Use Software for Client Collection Management
When it's time to collect your client's signature and payments, you can choose the digital route instead of physical paperwork.
Going green can benefit not only the environment but also your business. It can help you cut down on your expenses and communicate your values to your clients.
If you're just starting your accounting and bookkeeping practice, it's ideal that you develop these sustainable practices from the start. In that way, you'll have sustainable growth as a business and have a clean slate in terms of your environmental impact.
What are other tips you can share on ways to go greener in an accounting and bookkeeping practice? Let us know in the comments section below.
Up Next: