The Science of Break Time During the Workday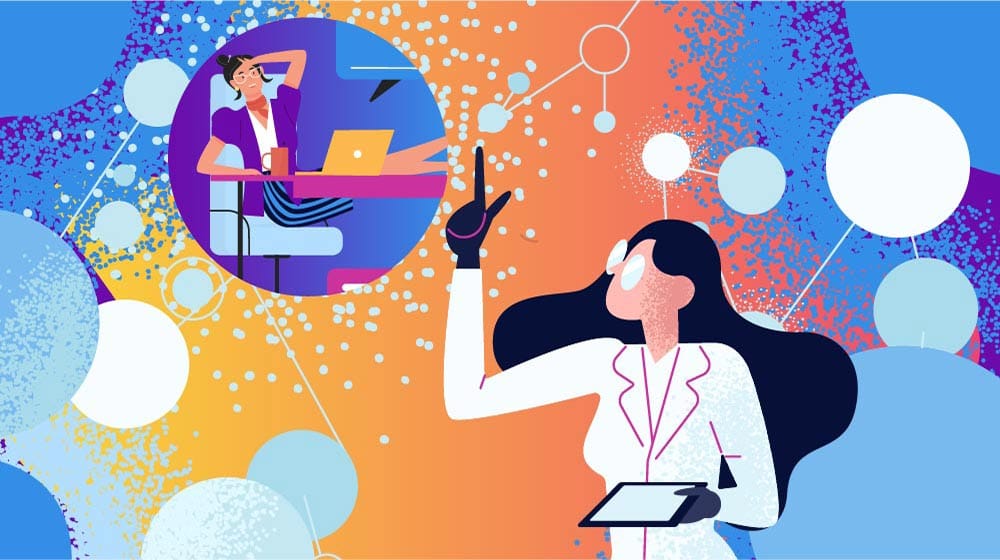 Employees who think they need to work 24/7 to achieve good results at work are wrong! Without taking adequate break time from work, productivity, well-being, and general performance are all likely to suffer. Here's the science behind the connection.
RELATED: How To Make Money While You Sleep
In this article:
Break Time At Work: Be More Productive
We all want to ensure we generate new business in one way or another, so it's relatively easy to get stuck in the moment when concentrating on a work problem, and easier to tell yourself to take a break later, or not at all.
However, it has been scientifically proven through research and studies that break time is more favorable because it boosts performance, wellbeing, and productivity. This includes small breaks that are just minutes long, 20-minute breaks, and hour-long lunch breaks.
If you think about taking a vacation for a few weeks, and how that resets your body and mind, this can also be applied on a smaller scale every day at work. And it really does work!
Taking A Break Is Likely To Affect Your Career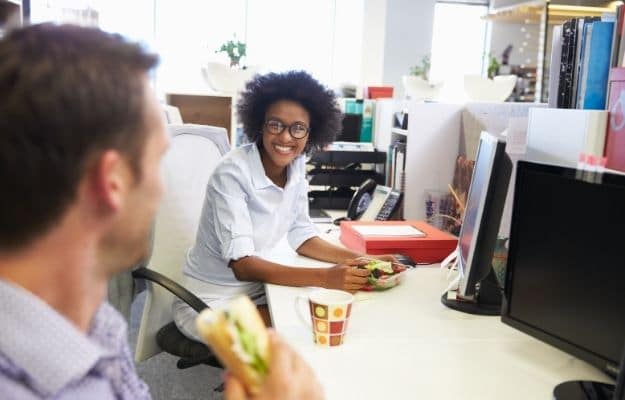 Tork's employee engagement survey shows that North Americans appreciate their break time at lunch and feel more productive and engaged when they take time out each day.
Those who took a lunch break every day

felt more satisfied in their jobs

were more likely to refer their employer to others and

felt more likely to remain at the same company

. 

Workers felt more obliged to carry on working and not take a break because of their personal workloads, not because of their manager's pressure.

Employees felt less pressure and tension from their boss if lunch breaks were considered mandatory. 
Change about break time attitude needs to stem from a managerial level or above and staff needs to be encouraged to take a full lunch break away from their usual work area. But, if done right, staff are likely to stay with their company for longer.
Where Your Take Your Break Is Important
A 2016 study, Recovery During Lunch Breaks: Testing Long-Term Relations with Energy Levels at Work, had two aims: 
To investigate if lunch break settings were related to lunchtime recovery.

To examine if lunch break recovery is related to energy levels.
Over the 12 months, data was collected from Finnish workers from various organizations. 
The studies showed that if employees had a lunch break and detached themselves from their work environment, they were more likely to feel recovered than if they had a break at their workstation. This is related to increased energy levels and decreased exhaustion felt by the workers after their break. Also, after a year of study, employees found more vigor over time.
Micro-Breaks Are As Important As Lunch Breaks
A mini-break or short break is just a few minutes away from your regular workspace. This can be as simple as using the facilities, making a drink, chatting to colleagues, or taking a walk around the office or building.
A study in 2017 on Micro‐Break Activities at Work… found that taking mini-breaks throughout the day helps increase productivity and support well-being.
Not only that but socializing with colleagues helps you build rapport.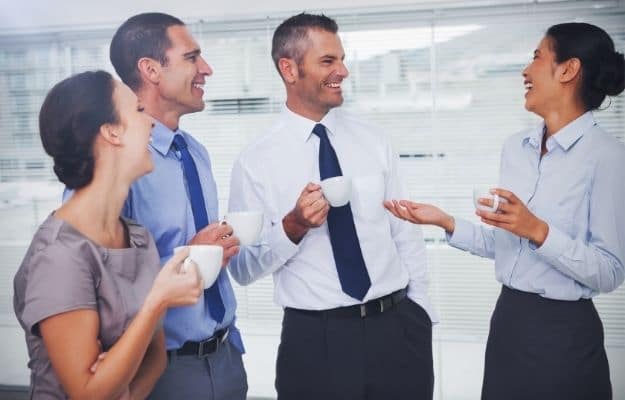 Make sure you benefit in the workplace from taking regular breaks daily. Here's how.
Agree on break times – they don't have to be at the same time each day, although this does help maintain a routine. 

Stick to break times – force yourself to take time off work.

Set an alarm – you might get carried away with work, so set the alarm and stick to your schedule.

Make your break time enjoyable – make sure you look forward to your break by doing a hobby or socializing. The anticipation will motivate you to take the break.

Take a mental note of the benefits – this will gear your mind towards needing a break in the future. For example, chart if you feel more energized in the afternoon or later in the evening, tick off work to see if you're more productive.
Summary of Break Time Benefits
Reduces stress or prevents stress from occurring in the first place. 

Increases and maintains performance throughout the working day.

More vigor over time.

Reduces the amount of time needed to recover at the end of the day.

Less

distraction at work.
Have you ever got stuck on a work problem, only to find that you sorted it after break time? Let us know your stories in the comments section below.
Up Next:
Sources: