Why Email Marketing Is Important For Bookkeeping Firms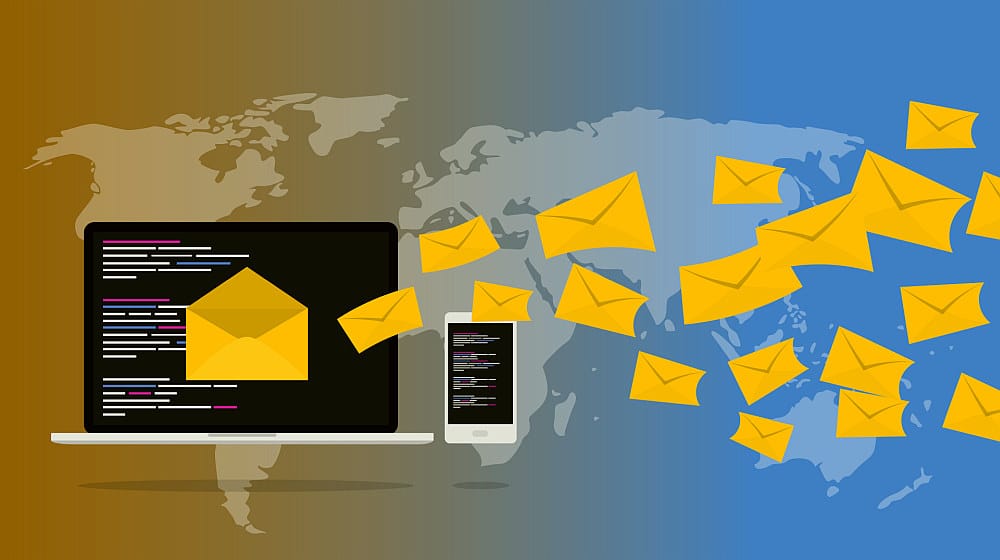 Find out why email marketing is important and learn how you can attract and engage clients for your bookkeeping business in this post.
RELATED: The Top 3 Marketing Strategies For 2020
In this article:
Email Marketing: Why It's Important for Your Business
Why Email Marketing Is Important
Bookkeepers and accountants have an important role in helping individuals and business owners manage their finances. Yet, even though the role is so vital, it can still be challenging to attract clients. That's where marketing strategy comes in. Email marketing is an effective way to
gain new clients, initiate engagement, and build customer loyalty.
The reasons why email is an important marketing platform is it can help you:
Create brand awareness.
Connect with individual taxpayers and the business community.
Grow your business.
Stand out from the competition.
Benefits of Email Marketing
There are several benefits that come from utilizing e-mail marketing. You can use it to
engage
clients,
educate
them, and
sell
to them. When you apply the right email marketing strategy, you can also
build your referral system
. Much of the business of bookkeeping firms are a result of referrals — satisfied clients
recommending
the bookkeeper or the
bookkeeping firm
to people they know. The fact that
it's trackable
is another reason why businesses use e-mail marketing. When you market using emails, it's possible to easily track the results of your efforts. For instance, you can check your click-through rates and monitor your email marketing statistics. You can also evaluate how your different email messages impact the response rate of your recipients. This way, you'll be able to continuously improve your email marketing messages to produce the best results.
Marketing a Bookkeeping Business Through Drip Email Campaigns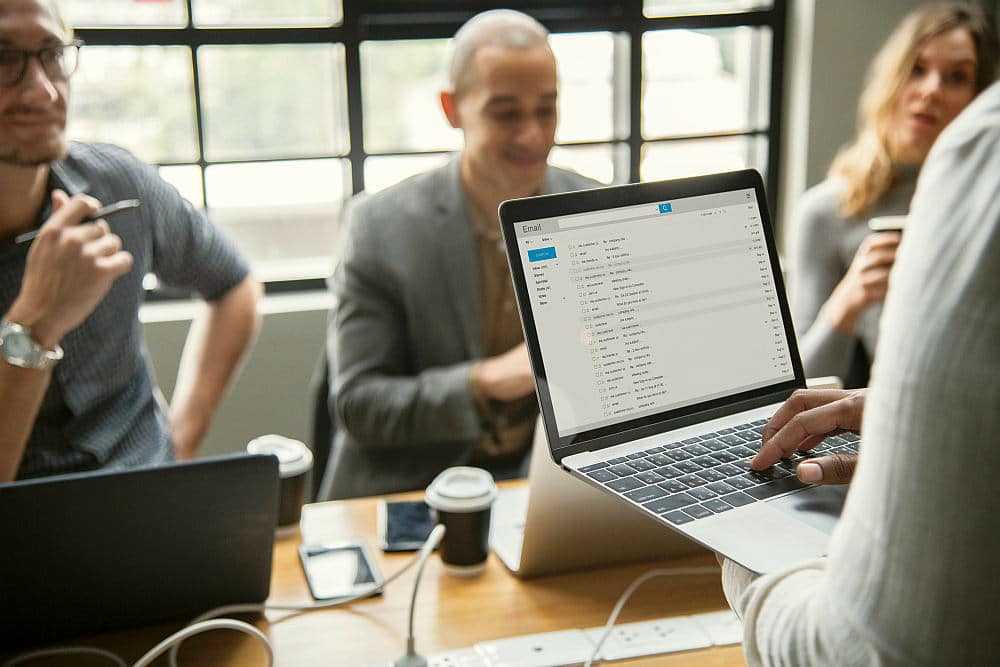 One of the ways of how bookkeeping businesses acquire clients is through digital marketing. Some even use social media platforms like Facebook and Twitter for social media marketing. Still, one of the most effective marketing tactics a bookkeeping firm can use is email marketing, specifically, drip emails. In this campaign, you automatically send emails based on a fixed schedule. You have the liberty to set the schedule based on different actions or triggers from the client's end. This is more efficient and personalized compared to copying everyone in your contact list in the same generic email. Even better, you can benefit from drip emails in terms of lead generation and client conversion. Here are six drip email campaigns you can use for your
bookkeeping business
:
1. Welcome
Sending a welcome email is the first move to
gaining new clients
. Welcome emails are often opened by the receiver, and they're easy to turn into automated emails. Your welcome email should contain a short and clear
introduction to your bookkeeping business and the services you offer
. Providing information other than these aren't necessary, as you can do so in succeeding emails. Make your welcome email appealing to encourage recipients in need of your services to reach out to you. Get people to sign up to your email list by requesting for their email address when they visit your website or receive a free gift from you. Once you've built a mailing list, you can send a welcome email to all of your potential clients.
2. Educate
The next step is to
initiate consistent engagement by educating
your recipients through your content. Educational emails help your brand stay within top-of-mind awareness, as long as they're a long-term email campaign that provides valuable information. Make sure your educational emails are:
Valuable
Relevant to the recipient
Not causing clutter in your recipient's inbox (Tip: Moderate the frequency of your educational emails to avoid annoying your potential customers.)
3. Focus on Your Services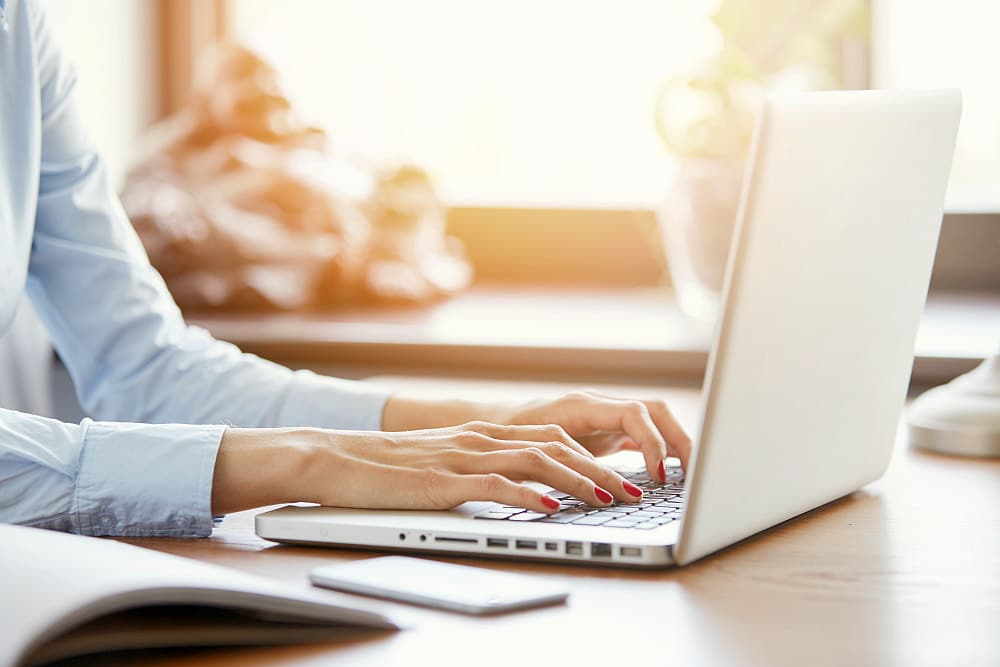 As you begin to receive positive responses from your audience, it's time to
focus on the details of your bookkeeping services
. The best course of action is to acknowledge your clients' pain points. Highlight your expertise by giving your clients practical solutions you can provide. Add more value to your service-focused emails by including whitepapers, data sheets, and client success stories.
RELATED: 17 Fail-Proof Networking Strategies For Bookkeepers
4. Cross-Sell and Up-Sell
You can also cross-sell and up-sell through email marketing to
increase your revenue
. This type of campaign is one of the reasons why email marketing is important, as it targets existing clients availing your bookkeeping services. Gaining new clients takes much effort, so you have to find ways to retain them, aside from providing excellent customer service. Give them more reasons to stay with you by offering them other services to avail. For instance, you can up-sell your client by offering to upgrade the temporary services you provide to a permanent one, or a retainer. For cross-selling, you can pitch other services related to the ones you're already providing them. Retaining your existing clients is important, as it saves you the cost of acquiring new ones.
5. Re-Engage
Though you put in the same effort for each prospect, not everyone will convert into a client. The good news is, there's still a way to reconnect with them through re-engaging emails. This drip email campaign aims to
persuade your prospects to take a favorable action
. You may ask them to subscribe to your email list, give more information, or avail your services. As always, moderate the frequency of your re-engaging emails. You can send it once or twice a week, for instance. Determine how many times you'll send someone a re-engaging email before you decide to stop pursuing them. It's better to focus your efforts on responsive clients so you'll get your marketing ROI.
6. Renewal
Another good reason why email marketing is important is it reminds
your clients to renew their contract
. Renewal emails encourage your clients to retain your services and prevent them from switching to competitors. It's up to you when to start sending out renewal emails and how often, but don't wait until the last minute to do so. You can start months in advance, but moderate the frequency of your emails to give your client time to decide. If your follow-up email doesn't get a response, give your client a call. The good thing with sending out your reminder early is you'll have time to negotiate terms with your client before their contract renewal. This way, you can improve your performance and relationship, and keep them from moving to other service providers.
Email Marketing Tips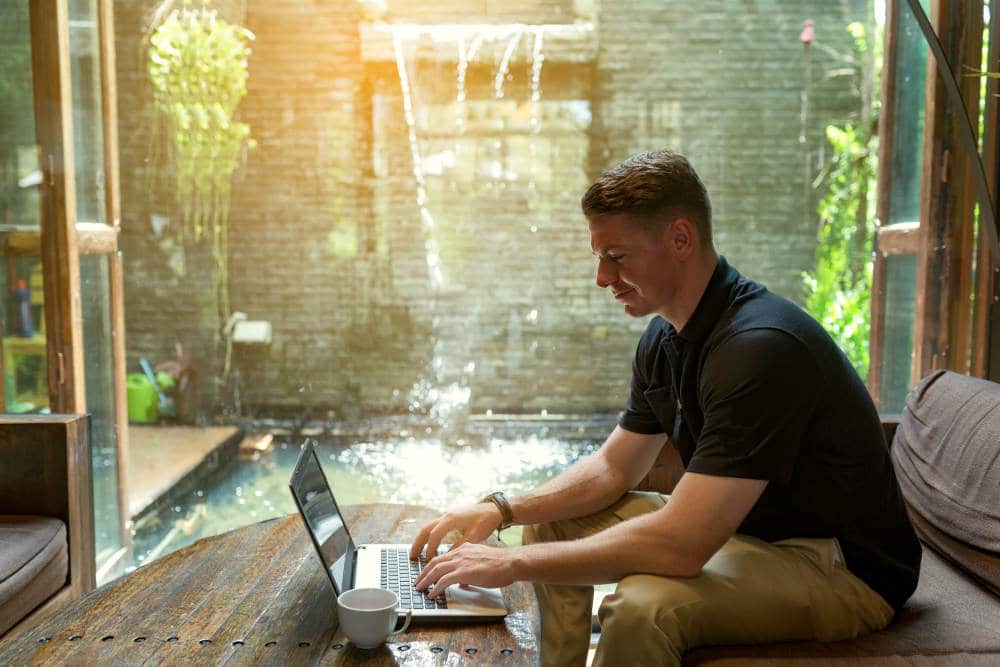 If you're still wondering why email marketing is important, check out how these popular email campaigns can help your bookkeeping business.
Important and Relevant Financial News
Informational email campaigns
serve as a reliable news source that builds client confidence. Through email newsletters, you can highlight important and relevant industry news, as well as introduce the services you offer. Send out this email once a month, and remember to add calls to action that invite the recipients to read the full story, book an appointment, or share the message, among others. Through informational email campaigns, you can:
Demonstrate your expertise
Keep your clients engaged
Encourage repeat business
Get new clients
Seasonal Reminders
Even while utilizing email as a marketing channel, you can also use it to remind clients of important dates related to tax filing and payment. Use
seasonal reminders
to impart useful tips and offer your services. Send reminders as needed, depending on the tax schedule your target audience is following. Add calls to action, like giving recipients an opportunity to ask your firm a question. This email campaign can increase client engagement for your bookkeeping business.
Referral Request
When you effectively utilize
referral request campaigns
, you can add more contacts to your mailing list
and
gain more clients. Start by offering incentives to people who provide successful referrals. You can send out this email campaign once per quarter (four times a year). Having calls to action, such as asking people to refer new clients and share your message, are important. Through referral request campaigns, you can:
Gauge and boost your clients' loyalty
Increase your revenue
The main reason why email marketing is important is it spurs people to take action. By utilizing it, you can achieve your business goals and enjoy the benefits of email marketing. Ensure your email marketing campaigns make an impact by applying the right tactics that deliver favorable results.
How has email marketing helped your small business, or what do you want to gain from it? We'd love to hear your answers in the comments section below.
Up Next: