How To Start A Virtual Bookkeeping Business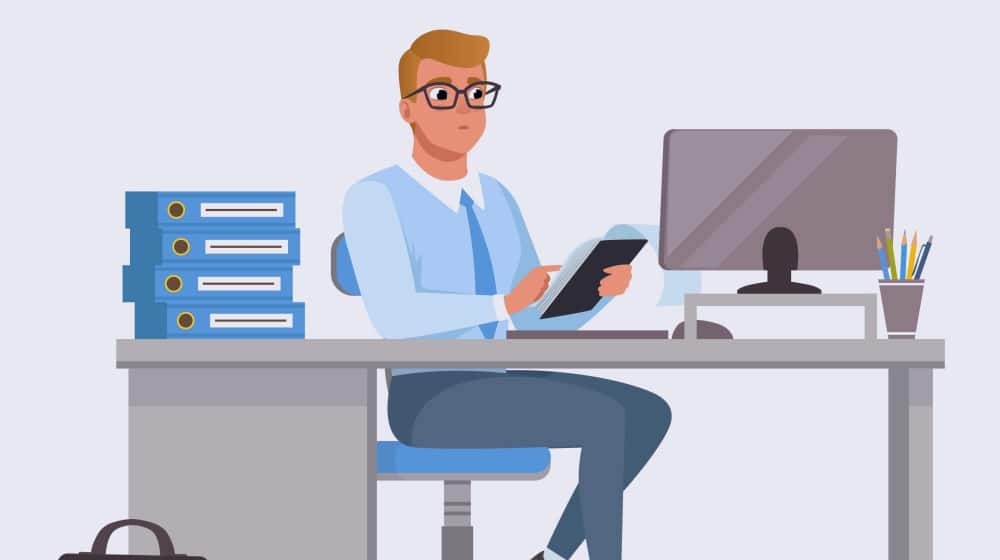 Starting a virtual bookkeeping business isn't as hard as it looks. Use this step-by-step guide as a starting point for learning how to set up your virtual bookkeeping services business.
There are few boundaries to who can become a great virtual bookkeeper. You don't need a college degree, or a bunch of money or business experience to get started. All you need is the drive to want to make extra income from home.
Maybe you've been looking around for home business ideas — and that's why you're here. Or maybe you want to know that the work you do matters.
Do you know what's awesome about starting a virtual bookkeeping business?
You get to make your own schedule.
You can work with whatever type of business you want.
And of course, you can make a living working from home.
So, you want to learn how to start a virtual bookkeeping business?
In this guide, we'll be covering everything you need to know about starting an online bookkeeping services company and more.
Let's get started.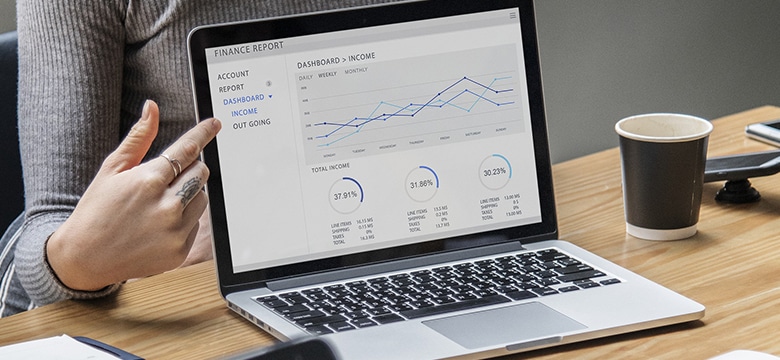 What is virtual bookkeeping?
Virtual bookkeeping is a way to record, store, and manage all financial transactions for a business from a remote location.
The goal is simple: track income and expenses for a company to improve profitability.
A virtual bookkeeper helps companies stay on financial track, understand their bigger financial picture, and decide where to spend money.
When people talk about virtual bookkeeping, they are usually referring to online bookkeeping services. Or an outsourced contractor that helps with monitoring individual accounts, filing taxes, and preparing financial statements, and more.
Virtual bookkeeping services help business owners focus on running their business.
Some small businesses choose to do their own bookkeeping to save on costs, while others prefer to hire bookkeeping professionals.
A virtual bookkeeper allows firms both large and small to get expert record-keeping with greater flexibility and reduced cost.
Plus, you get to balance their books from home in your underwear — ain't nothing better than that. It's a win-win situation.
How virtual bookkeeping works
In a nutshell, when a company hires a virtual bookkeeper, they give the bookkeeper (you!) remote access to their bookkeeping software, and financial documents.
You can log in from home and access records and documents just as if you were sitting in their office with them.
There are three main ways to work remote with clients that use cloud technology:
Connect remotely to your client's computer to balance the books, just like if you worked on-site.
Work through an online cloud-based bookkeeping software (such as QuickBooks Online or Xero) with your own secure login.
Use the same desktop software you're used to, but accessed through a hosted virtual desktop.
Sounds simple — right? And it is, but you may still be asking yourself, "Well, what's it like to run a virtual bookkeeping business?".
Here's your answer:
Some clients will want you to handle all or most bookkeeping tasks; like invoicing, billing customers, or preparing payroll. You may even need to email invoice copies to a client for approval and have a signature stamp for paying invoices.
Some clients will do work at their site, like entering bills, writing checks, sending invoices, and more. In this case, you'll be responsible for ensuring they make proper entries, reconcile accounts and bank statements, get financial documents, and more.
Virtual bookkeepers also make themselves available for discussions around budget planning, late customer payments, cash flow, and any other finance-related questions.
A virtual bookkeeper's job will include some data entry and receipt tracking. You are responsible for categorizing expenses, indicating who and how much was paid, and keeping track of receipts. For income, you're responsible for tracking payments and handling any invoice issues.
But your work is so much more than numbers in a spreadsheet. Bookkeepers are also responsible for drawing up to four significant financial statements:
Balance sheets, or a summary of the clients' financial position.
Income statement, or a look at the clients' income and expenses over a period of time.
Statement of changes in equity, or a statement of retained earnings, which shows owners share capital, retained earnings, and reserves change over a period of time
Cash flow statement, or a record of the cash and cash equivalents that enter and leave the company.
What do you need to become a virtual bookkeeper?
To become a virtual bookkeeper, you should have the same essential qualifications as an on-site bookkeeper. Plus, reliable internet and a laptop. Bookkeepers tend to be pretty good at accounting, have good math and basic computer skills.
Even if you don't have formal training, don't sweat it. You can choose from a bunch of certification courses or classes to learn new skills and take your business to the next level.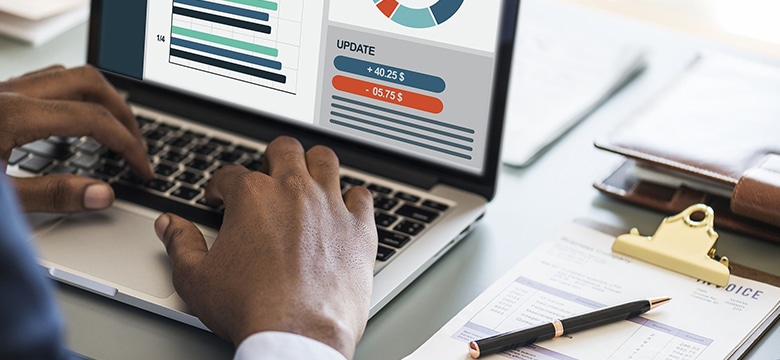 Benefits of virtual bookkeeping
Now, there are a lot of wonderful things about owning your own virtual bookkeeping business and working from home. The perks are real, you can:
Set your own schedule, which means it can be as flexible as you want it to be
Start your day whenever you want
Wear sweatpants most days
Challenge yourself to earn more because no one sets your salary
Cook lunch at home
Hang with your pets, and take breaks whenever you want
I mean, what sounds better than that? But let's talk more about the actual benefits of virtual bookkeeping.
How many hours a week do virtual bookkeepers work?
In a typical work week as a virtual bookkeeper, you can expect to work … as much or as little as you want.
If you want to be your own part-time employee, you can work 20 hours a week.
If you want to be a chicken with its head cut-off, you can work 50 hours a week.
Remember, this isn't a bookkeeping job — it's your own business. So you set the number of clients, hours, and the amount of time you want to work each week.
What kinds of clients do a virtual bookkeeper work with?
Here's the beauty of being a remote bookkeeper; you can also work with almost any type of small business you want.
Accounting principles change country-by-country, but bookkeeping is a universal language spoken the same no matter where a client is based.
Thanks to new cloud-based technology, you have the opportunity to reach a broader audience. Receiving documents by fax, face-to-face client meetings, paper receipts — all of these are now a thing of the past.
Cloud apps also help you position yourself in a competitive market. You can take a load of some administrative tasks, update reports, and let clients see their financial data in real-time.
The benefits of being an outsource bookkeeping service
If you want to sell yourself to potential clients, you should know how valuable you are to their small business.
Bookkeepers are experts at managing the day-to-day finances of a business. They give small business owners vital information to make better financial investments down the road.
It doesn't matter what type, industry, or size a business is — it needs accounting services and bookkeeping.
Outsourced bookkeepers like yourself can offer flexibility to adapt, see things from an outside perspective, and be more cost-effective for the company. Your client doesn't have to pay for your time-off, health insurance, 401k, and share of payroll taxes.
But besides the boring technical stuff, you also offer a core set of working benefits that can make an immediate impact on a company's financial health.
1. You balance books like a champ
Missing deadlines, inefficiencies, and lack of accuracy can plague on-site bookkeepers — but not you.
You put customized procedures in place for each client based on their bookkeeping needs. Your clients can expect consistency and accurate results from your bookkeeping services, and avoid:
Hiring and training new staff ($)
Mishandling receipts
Forgetting to record something
Misfiling expenses
And more
Fast-growing businesses may also turn to you, as their bookkeeper, to manage payroll and payroll taxes too. So it's important you make timeliness and accuracy a critical part of your business.
2. You're more cost-effective than an in-house bookkeeper
One of the biggest benefits of virtual bookkeeping is helping companies save a ton of time and money versus hiring an in-house bookkeeper.
Think about it: reading resumes, interviewing, hiring and training, potential turnover. Some businesses may not want to take on the cost of a full-time employee who can do less work than you.
3. Fewer distractions, better data and reporting
As a bookkeeping service, you can provide companies with better and more comprehensive data. And because you work from home, you may work with fewer distractions (and stress!), which in turn makes you more efficient.
Outsourced bookkeepers can deliver reports — like profit and loss, trends, expenses, etc. — on a daily, weekly, and monthly basis.
The goal is to make clients feel confident in you, so they continue working with you in the long run.
4. You can offer your clients remote access to data
Virtual bookkeeping involves providing a way to access data for important folks in your client's organization.
In the early days of accounting, we relied on the abacus then PC's and floppy disks to show our work to clients.
Today, virtual bookkeepers are more strategic about using cloud-based accounting software to let stakeholders (the small business owners) see data on mobile and from any location.
That's the key: continue to deliver convenient experiences that further your working relationship. You need a personalized approach to avoid becoming stale and losing your client's interest.
5. Better security
As any good bookkeeper knows, one of your primary jobs is making sure your clients' financial data is safe and secure. That means communicating with them about who should have access to information and how you prioritize security.
Are the bookkeeping and accounting records protected from fires, floods, or power outages?
Does your software have data backup? (This is automatic with online bookkeeping software like QuickBooks and Xero.)
How do you stop information from falling into the wrong hands?
It's these types of questions your clients will have in and around data security. Your goal is to make them feel secure with leaving their most valuable company information in your hands.
Big bookkeeping business challenges
As with starting any business, working in virtual bookkeeping does have its challenges. Some you might face if you start selling online bookkeeping services include:
Upfront costs to buy and update software may be expensive
You need to be tech-savvy and able to troubleshoot fundamental computer problems
There are liability issues around incomplete records, regulatory oversight, legal changes, and more.
You must protect clients' data in a secure and encrypted environment
How to start a virtual bookkeeping business step-by-step
Alright, we know you may be a little tired — but we promise you can get started on your virtual bookkeeping practice in eight steps.
Not as bad as you thought, right? In the steps below, we'll dive into what each point means and why it's essential for your bookkeeping business success.
1. Decide on funding.
Of course, you're good with numbers. You wouldn't do excellent bookkeeping work without it, right?
However, you still need to decide how you'll fund your business before you get started. Choose from self-funding or taking out a bank loan.
We urge you to forgo the loan route if at all possible. A virtual bookkeeping business is one of the lowest-cost businesses in existence. And…it's the #1 most profitable business according to Entrepreneur Magazine.
If you're still asking, "What kind of capital do I need to start a virtual bookkeeping business?", we've got an answer:
Minimally, you'll need $1,000 to get started if you already have a laptop. This can cover a DIY website and subscription to a bookkeeping software like QuickBooks. Plans start at $20 a month.
Don't forget to give yourself a safety net of extra cash during the beginning stretch.
2. Create a business plan.
To figure out how you'll make money as a virtual bookkeeper, you'll need to write a business plan.
Preparing a business plan is essential for everyone should do before they start a business.
At a minimum, your business plan should include:
Market research about your target clients, competitors, and industry
A look at your strengths, weaknesses, opportunities and threats
Research about the problem you help customers solve
How your service is a cost-effective solution to that problem
How much money you have, your projected cash flow, and expenses, and profits (… you are a bookkeeper after all!)
How you plan to grow your business
Your marketing strategy
3. Business Name and Structure
Whenever you start a business, you need to decide what type of business entity to be. There are four common structures in the U.S. to choose from:
Sole proprietorship (Schedule C)
Partnership
Limited Liability Company (LLC)
Corporation
If you're just starting out and limited on funds, you might consider a sole proprietorship. However, PROCEED WITH CAUTION and consult with an attorney before you begin your business.
Many bookkeepers (and small service-based business owners, for that matter) transition into a LLC as they grow. The business entity structure you choose determines your personal liability if your company ever gets sued, as well as your tax liability.
After you decide your business name and its structure, it's time to register with your state.
First, you need to know what you need to be in business. Start by checking your state and local regulations. Some states may require a business license in order to file for LLC and get an EIN for your business.
One thing you should not skip is finding a great business banking account. Azlo offers a free, online business checking account that's great for any online bookkeeping business. You can make payments, deposit checks, and schedule transfers from anywhere, and it takes a few minutes to open an account.
4. Get your hardware in order
Many virtual bookkeepers invest a little extra into their hardware. And for good reasons: A reliable laptop that uses cloud technology gives you more flexibility and a competitive advantage. Remember, you'll be relying on this technology in your day-to-day.
Most software runs on either PC or Mac — so the type of computer you choose is personal preference.
One thing to consider is whether you want to work on a desktop or laptop. If you're traveling the globe while offering bookkeeping services, for example, a laptop may be your better choice.
Regardless, it's a good idea to invest in a bigger screen to reduce eye fatigue. Slamming away on an 11 or 13-inch screen all day can tire your eyes out quickly.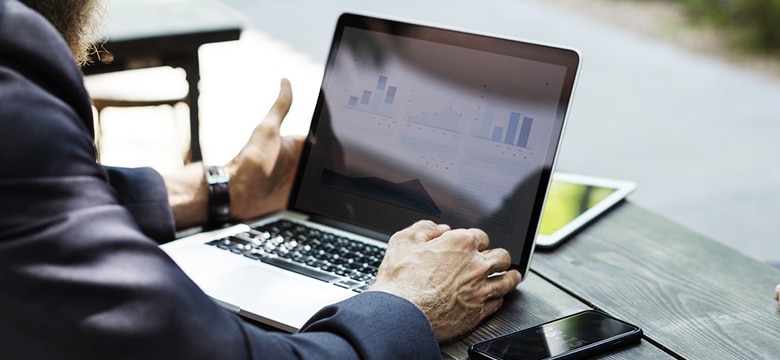 5. Make a website and branded email address.
Before you start to get clients, it's a good idea to have a professional and slick website, plus a branded email address.
The goal should be an easy-to-follow site that highlights your experience and what bookkeeping services you offer.
As a potential client goes through your site, they should find it easy to contact you by email or phone.
Website builders.
Your website doesn't have to be expensive.
Use a website builder like Squarespace to make a beautiful site fast, or, create a WordPress site to create a more customized site.
There's a small learning curve for WordPress, but once you get the hang of it, you can turn your business site into anything you want.
Of course, if you have the budget, you can always hire a service to make one for you.
For example, you can get a customized website for your business with SavvySites. They work exclusively bookkeepers, and can create a site designed with your logo, images, and content.
Business email.
The more professional you look online, the more likely potential clients will want to work with you.
A business email address that uses your company domain (yourbusiness.com), and your name gives your virtual bookkeeping company a polished look. It's a cost-effective way to show integrity and reliability.
There are many ways to get a branded email account, but here's the easiest.
Get your own domain name (through GoDaddy or DreamHost)
Add it your to G-Suite account
Pay ~$6 a month for a professional email.
Plus, G Suite gives you 30GB Cloud Storage, shared calendars, and access to G Docs, Sheets, Slides, and other office tools.
This helps you keep clients files organized, protected, and backed up on a cloud you can access from anywhere.
6. Bookkeeping service software
Outside of that, you'll also need a decent tech stack. Start with these three necessary resources for virtual bookkeepers below:
1. Decide on a reliable bookkeeping business software.
A trustworthy software will help you stay on top of your clients' bookkeeping and better manage the workflow. Having the right tools and support in place makes a big difference, and your clients will love you for it.
According to Fundera, the three best software for virtual bookkeepers are:
Meeting clients with reliable, cloud-based software helps make the bookkeeping work easier.
There's no need for a paper trail — you can log in to make sure they make proper entries, reconcile accounts and bank statements, retrieve statements, and more.
Software like QuickBooks also offer training so your client can learn how to use it and feel comfortable in their part.
2. Get a video conferencing platform.
When you conduct interviews or client meetings, you want to use a video call over text or phone call.
Why? Because face-to-face chats help humanize both parties. It also lets you get to know them better and work in a more personal, intuitive kind of way.
These three apps make online meetings easy (and they all have a free version):
3. Get your own small business financial monitoring software.
This may seem like a given because, after all, you are a virtual bookkeeper. However, it's important when starting out to choose the best software for your own accounting.
Payments are handled in two different ways: one, if you're employed by the company, you'll be paid according to their payroll cycle. Or two, as an independent contractor.
As a contractor, you'll be responsible for invoicing for your time and receiving payment according to your policy.
There are two big names competing for your attention right now: QuickBooks and Wave.
Wave is completely free and offers excellent small business features like expense tracking, contact management, invoicing, and even lending.
7. Promote your bookkeeping business
Even when you offer great virtual bookkeeping services, it might never be known if it's not promoted. Promotion is critical to the success of your business as well as the success of your strategy in general. The more people who see your company, the more like you are to sell.
As a virtual bookkeeper, there are a few tactics you can use to spread the word about your business:
Advertise with Facebook ads
Join online forums
Get published on guest blogging sites
Start a client referral program
Create business social media accounts
If you're still asking:
"How do I find clients for my virtual bookkeeping business?". Don't worry, we cover all the in-depth tactics in the resources for starting a virtual bookkeeping business below.
8. Broaden your service offering
Some people get too busy to continue learning, or maybe they're just part-time bookkeepers. To appeal to a broader audience, take classes and courses beyond simple bookkeeping services, then include them in your packages, such as financial planning and loan packages.
You can add value to your business over time, and each time you include a new offer you can also up your prices. It's not only good for margins, but also for attracting new clients.
If you're reading this and feel like it's something you can do, do it. Many virtual bookkeepers start with zero experience and continue to earn up to $80/hr and more.
The market is there; small business owners and large corporations need bookkeepers. Starting your own business today may be the best thing you ever do for yourself.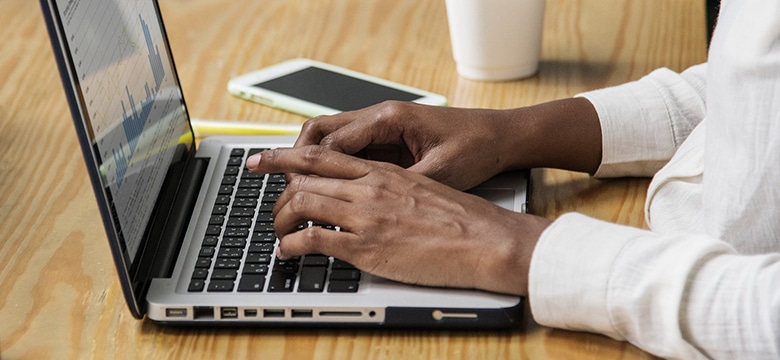 Resources for starting a virtual bookkeeping business
Curious about where you should advertise your services as a virtual bookkeeper?
If you want to start a virtual bookkeeping business, one of the areas you'll want to learn is marketing. To make sure your business gets seen and has a shot at generating leads, use these 9 promotion tactics.
1. Make a mobile-optimized website
One simple way to promote your bookkeeping work is to make your site optimized for mobile users.
Mobile users are more likely to go to a competitor's site when your page loads slow.
Moreover, an optimized mobile site helps you get found on Google, plus, triggers 73% of mobile devices trigger additional action, according to research. A clean website is key to attracting the right clients.
2. Speak on podcasts
Small business owners don't have a way to determine if you're credible or not. A great way to show your expertise than speaking on a podcast. Active podcast listeners are surging in the U.S., so nows a smart time to jump on board.
To find podcasting opportunities, go to some popular industry podcasts on iTunes, see if you're a good fit, then pitch your ideas to the host. Some great accounting podcasts to try for are:
Accounting Play
Accounting Best Practices
The Xero Gravity
The Beancounter
ACCA Podcast
THRIVEal Podcasts
Cloud Stories
College Info Geek
3. Offer free 60-minute consultations
Consultations are a relatively easy way to build rapport with potential customers, and they can often turn into paying customers. You can easily post the offer on your website and social media accounts, something you can handle on your own without hiring marketing help.
4. Get testimonials from past clients
When you promote testimonials, you show potential clients your services can make an impact on their company too. It helps you close the deal faster because they can see the positive results you've produced for other businesses.
Send an email or text to any past employer or clients and ask them to leave a genuine review about your freelance bookkeeping work.
5. Market on the right channels
Marketing yourself on social is a great way to gain exposure. You just have to be careful which way you go about it.
Once you know who your audience is, you can start on the channel they spend the most time on. For example, if you offer family or individual accounting, Facebook may be your best channel. If you only work with small business owners, LinkedIn may be a better fit.
If you're going to market on social, make sure you're profile is focused only on bookkeeping tips and information. Also, fill out all the sections in your social media bio. It helps potential customers get all the details they need from you.
6. Sign up for freelancer websites as bookkeeper
Before you pay for any advertising, visit freelancer sites that help businesses locate freelance bookkeepers and accountants. Most don't charge you to set up a profile, but will take a small fee once you book a gig and get paid.
Some top sites to find remote freelance bookkeeping jobs are:
Upworkfor all types of bookkeeping gigs
Flexjobs for bookkeepers who want flexible schedules
Freelancer.com for remote accounting and bookkeeping projects
Peopleperhour for access to global clients
Entertainment careers for entertainment industry bookkeepers
To start finding new bookkeeping jobs, simply:
Sign up for each job site above.
Fill out your profile including picture, experience, skills, services, rates, etc.
Enroll to get job alerts.
7. Get published on industry blog sites
One effective way to get your name out there is guest-posting. Simply put, it means you write original articles for popular websites in your industry.
To discover guest posting possibilities, go to your favorite industry blogs, and see whether they have information about guest-posting. Or, you can type in accounting + "guest posts" or "contribute" into Google — and see what opportunities come up.
8. Start a loyalty program.
When clients enjoy working with you, they are more likely to offer referrals for you. Referrals are the most effective marketing tool for virtual bookkeepers and accounts. People trust them more than paid Facebook ads or social posts.
To get more referrals, start a loyalty program. When a referral becomes a new client, you can thank your client with a discount on your services, gift card, or a charitable donation in their name. Getting referral doesn't take too much time or effort, and can attract new clients to your business.
9. Advertise with Facebook ads.
One of the easiest ways to reach your exact audience is through Facebook advertising. You can promote videos, images, or offers to people by age, interest, behavior, and location — needless to say, it's the most targeted type of advertising.
What are some good resources for starting a virtual bookkeeping business?
To help you stay up to date on all things virtual bookkeeping and accounting, we've compiled a shortlist of resources to help you stay up to date with what's going on in the industry. You can find information about international and national associations, publications, blogs and more.
Blogs and newsletters.
Look, we're not saying you have to sign up for every bookkeeping blog around, but you should subscribe to a few to say in the know. Here's a list to check out:
Look, we don't want to toot our own horn — but if you need more help on getting started in bookkeeping, you're in the right place.
We make it easy for you to create a life of freedom with free training, resources, and more on how to start and grow a profitable bookkeeping business — from anywhere in the world.
Over to you
Bookkeeping is quickly changing with new cloud technology and being able to work remote with clients. Virtual bookkeepers have to embrace it to give your business the edge on your competition.
Remember to focus on providing clients convenient and valuable experiences. People buy from people, not just a company.
If all this seems like a lot — take a deep breathe. Taking the effort to understand what virtual bookkeeping is and how it works will help you start an excellent business.
Here's your action plan:
Decide on funding
Create a business plan
Get necessary bookkeeping certifications
Choose a business name and structure
Get your hardware together
Make a website and branded email address
Choose your bookkeeping software
Promote your bookkeeping business
Learn, grow, and expand your offering
But if you need more personalized, specific advice on how to start your own virtual bookkeeping business, and make money from home, see our other resources today to get started.