Is Bookkeeper Business Launch Right For YOU? | FAQ
Is Bookkeeping Launch right for YOU? If you can't make up your mind about this course yet, then great! You've come to the right place. In this post, we cover the most frequently asked questions (FAQs) we receive from students like you. So, without further ado (what is "ado" anyhow?), here are the FAQs.
In this article:
Is Bookkeeper Launch Right for You? | A Guide
Why Choose Bookkeeping as a Business Venture?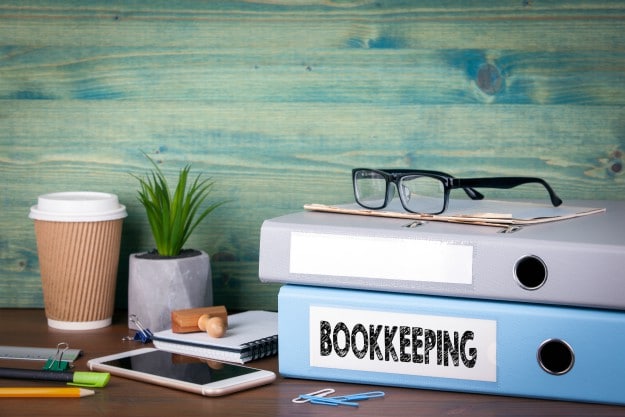 Anyone can start a bookkeeping business, even if they don't have a background in bookkeeping. Bookkeeping can provide several benefits, including:
Excellent pay
The choice to work remotely or in the office, depending on the client's needs
Work stability
Flexibility to work with just one client or multiple clients
Can work part-time or full-time
For office-based bookkeepers, they normally follow regular working hours like many office workers do. Their employers may require them to work extended hours during busy periods, such as at the end of the fiscal year or the tax season.
Many large businesses require a full-time bookkeeper, but part-time ones are common in medium or small business organizations. Those who work for multiple clients may be busier than those who only have one employer, but they always have the flexibility to take on fewer or more clients depending on their schedule and needs.
What Qualities Do I Need to Develop to Become a Bookkeeper?
Wanting to invest in bookkeeping and having that eagerness to learn about the industry are just some of the drivers to become a successful bookkeeper. But, there are other important qualities you need to develop to help you become an ideal bookkeeper. These are:
Confidence – As a bookkeeper, clients expect you to be confident in your abilities and be comfortable in reporting about their finances.
Willingness to Learn New Skills – As technology and social media are continuously evolving, your bookkeeping tools may also adapt to new technology. Because of this, you'll need to constantly update your knowledge and skills.
Honesty – Honesty is also needed in bookkeeping because you'll be dealing mostly with figures (bank statements, payroll records, etc.), which should be kept confidential.
Communication Skills – Part of your job is to prepare accounting reports about your clients' business, so you'll need to learn how to properly communicate financial matters, especially if any problems can significantly affect their business.
Organizational Skills – Being organized can help you finish your tasks on time and reduce the risks of making any errors or oversights.
What Is Bookkeeper Launch?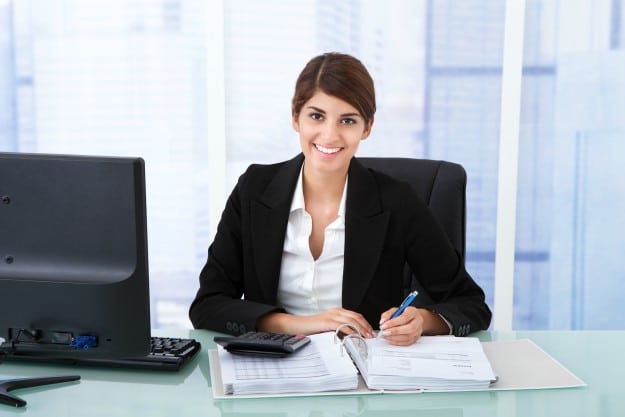 Bookkeeper Launch, formerly Bookkeeper Launch, is a step-by-step course that teaches you how to build your bookkeeping business from scratch. This course provides in-depth knowledge to help you create a successful bookkeeping business.
It equips you with the right skills on how to become a pro in the industry by teaching the basics of bookkeeping. Aside from bookkeeping skills, you also learn how to create a pipeline of leads to help you get clients and build your business.
What's unique about this course is it helps you build your bookkeeping business from start to finish at your own pace. It also teaches you how to analyze data and make wiser decisions for your client's needs.
Do I Learn How to Do Bookkeeping in Addition to Starting My Business?
Yes! You learn the bookkeeping skills and marketing techniques you need to serve your clients.
This is the practical information you need to be successful. We kick theory to the curb whenever we can to get you 100% meat.
How Do I Decide on What My Niche Market Is?
There are a number of personal factors that should play into your niche selection: your prior professional experience, industries in which you might have key contacts, etc.
Also, certain industries are easier to serve and are more profitable: the service industry and healthcare providers come to mind.
However, selecting your niche is very personal. Bookkeeper Launch walks you through how you go about finding that niche nugget.
Some students find that a niche doesn't come naturally to them, and this is perfectly okay.
In this case, you will most likely opt to be a "generalist" serving businesses regardless of industry. However, over time, we suggest you become a niche provider.
Under this strategy, you let the niche find you versus you finding the niche. By working with several different business types, you uncover those you enjoy serving and can serve well.
I call this organic niche selection, and it's a good fall-back option should a niche not come to you at first. Heck, this is what I did!
Do I Need to Be a Math Whiz-Kid to Be a Success?
A squared + B squared = ??? Well, I forgot!
Fear not, though. You don't need to be a calculus whiz to be a successful bookkeeper, but you cannot fear math either.
Most of the calculations are done within the applications. However, you need to be an eagle eye and know when numbers don't make sense.
How Do I Make Sure the Information Is Secure When Working with My Clients?
As you can imagine, information security is crucial! You want to work in the cloud using applications that implement military-grade security.
By keeping your client's sensitive information in the cloud, behind military-grade security, you are much safer (in my opinion) than if you kept the info on your own computer. In Bookkeeper Launch, you'll discover other ways to keep your client's sensitive information secure.
Will Clients Be Turned Off by the Fact That I Don't Have an Office?
Nope!
Well, there may be one or two along the way. But hey, those aren't good clients for you anyway.
Most business owners want two things from their bookkeeper:
Someone who is trustworthy and
Someone who can take care of the bookkeeping
Most clients don't care if you work from home or from the moon…just get their stuff done!
This is much different than it was even five years ago. Today, most business owners are used to service providers who don't have offices.
Heck, whenever I hire a professional to help me in my business, I never even ask about this.
If this is a problem with one potential client, say "thank you" and move on to the next. There are plenty of business owners (a vast, overwhelming majority) who don't care one bit!
How Many of Bookkeeper Launch's Students Have Started Successful Businesses?
Lots, although I have no way of saying the percentage. Here's what I do know: the students who follow the business blueprint we provide in the course persevere through the rough patches (and there will be those) and keep their goals in front of them.
They succeed.
Check out some Bookkeeper Launch success stories from some of our students at the bottom of this page.
Now, if you think you can go through the course, take no action, and be successful, then RUN NOW! Bookkeeping is a simple business, but that does NOT mean it is easy.
Like a newborn infant, it takes a lot more time on the front-end taking care of your baby…I mean business, than it does once it's more mature. I like to say it's a short-term sacrifice for a lifetime of benefit.
Looking for Bookkeeper Launch reviews? Check out the comments from successful students below inside our awesome exclusive Facebook community for Bookkeeper Launch students only.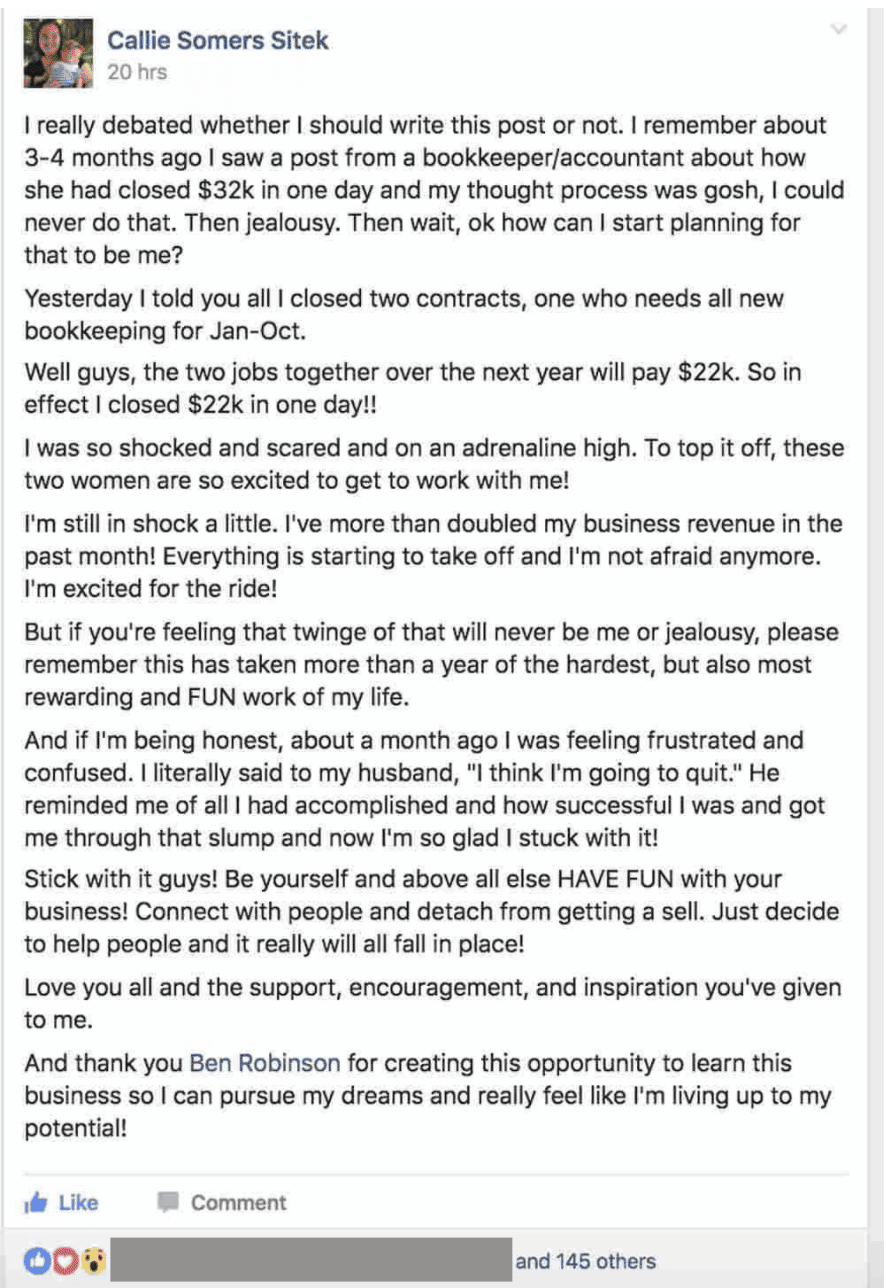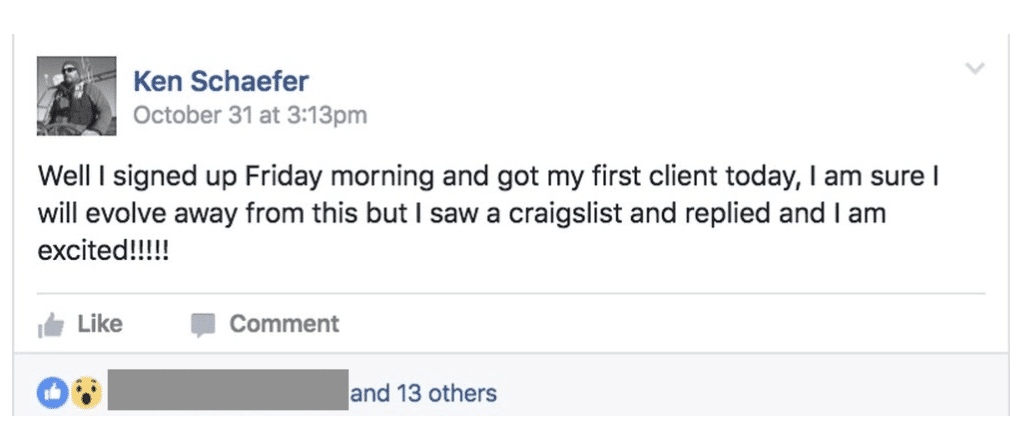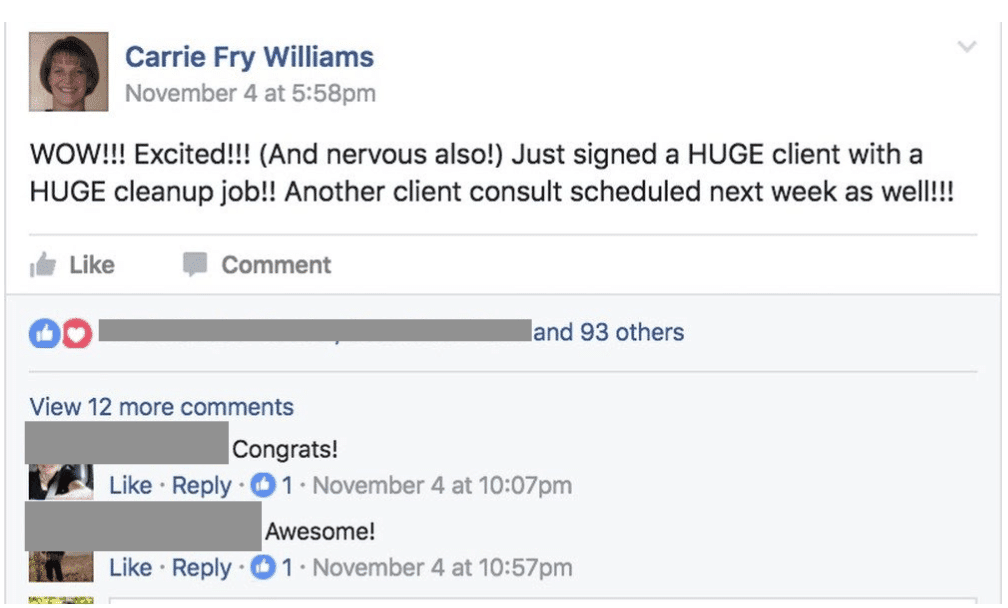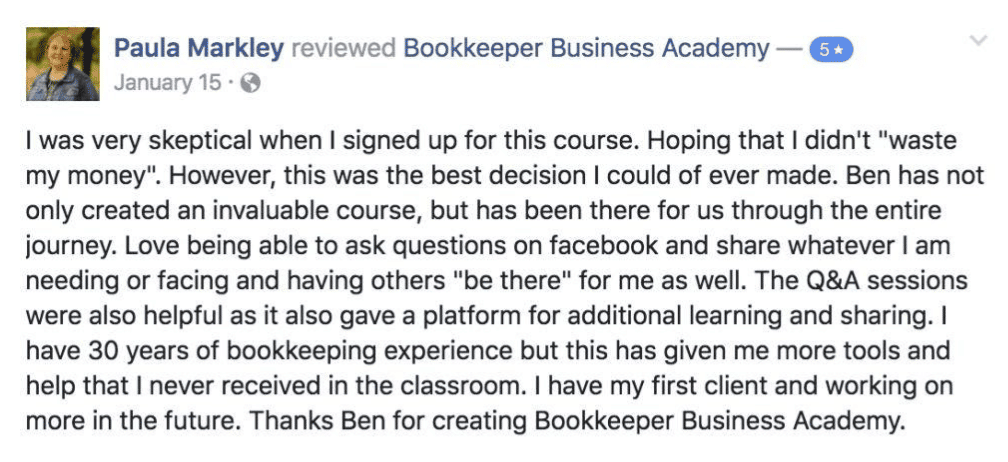 About How Long Does It Take to Complete Each Module?
The early modules go by pretty quick: 2.5–3.5 hours per week. The later modules get a bit more intense, requiring 4-5.5 hours per week.
That's for going through the modules. There are homework exercises and implementation things you need to do on top of building your business.
For this reason, you need to plan to set aside a minimum of 10 hours per week. The more you can work to ensure your business is doing the right things well, the quicker you'll be successful.
I Want to Go Fast: Can I Complete the Course in Less Than 10 Weeks?
Yes, you can! Once you register and complete the first set of modules, send me an email to [email protected], and I will hook you up. You do the work, and I help you succeed by fast-tracking you.
What Core Bookkeeping Services Will I Provide to My Clients?
Record the financial transactions in the bookkeeping software that occur in the accounts.
Classify the financial transactions in the bookkeeping software.
Reconcile (double-check is what this is) in the bookkeeping software the accuracy of the transactions.
Produce a beautiful set of financial statements (balance sheet, income statement, and statement of cash flows) from the bookkeeping software.
Have a conversation via Skype, telephone, and sky-writing device with your client about what the financial statements are saying.
That is the core service offering. Of course, there are lots of additional services you can provide to clients if the mood so strikes you!
So, How Much Does It Cost to Get Started?
You need one million dollars (insert Dr. Evil laugh here), but okay, not really. You already learned that the average start-up costs for a bookkeeping business (which, by the way, is the number 1 most profitable business in the world) is $1,219 by my estimation.
This is in addition to the Bookkeeper Launch course costs. So if you're wondering if Bookkeeper Launch is worth the extra investment?
It's less than $2,500 to begin the work in the most profit-lucrative business known to man…hmmmm.
Why Will Potential Clients Choose me as Their Bookkeeper if I Have no Experience?
That's a great question!
First, we target people who ALREADY know, like, and trust us: friends, family, non-profits, churches, and long-lost cousins who own businesses. Next, we work to establish relationships with referral partners, as one of your marketing strategies: like-minded people who are already in front of your target audience (business owners) who can refer you to their clients.
Under this second scenario, you borrow someone else's credibility and trust. Once you land that first client, you're now on your way because you can get referrals from those clients.
What you don't want to do is to say this: "Hi Miss Prospective Client. I'm Ben. I just became a bookkeeper. I have no clients and no degree. Want to work with me?" No way!
Let's take the easy route via those we already know and referral partners. Don't worry; you'll learn ALL about this inside of Bookkeeper Launch!
What Is the Average Time Spent Working on a Client Each Month?
It's tough to say as clients vary significantly from one to the next. Some of my students report working less than two hours per month on some clients.
Other students have clients who consume 20-30 hours per month. It all depends.
The key is that you are paid for the effort you put into each client. This is why you spend a lot of time on the front-end before someone becomes your client to understand their specific needs.
You determine how much of your time it requires, so you can quote fair compensation.
There you are: the most frequently asked questions about Bookkeeper Launch and starting your own bookkeeping business. These FAQs are just bits of information you should learn to have a business idea of how the bookkeeping world works.
Watch Ben Robinson answer the most frequently asked questions in this video:
There are still many things to explore and learn that can help you shape your professional self and achieve business growth and goals.
Do you have any questions about bookkeeping or the Bookkeeper Launch course? Let us know in the comments section below.
This post should provide you with the information you need to make an informed decision. Should you need additional help in your Bookkeeper Launch review, please email us: [email protected]
UP NEXT: