Home-Based Jobs: 9 At-Home Business Ideas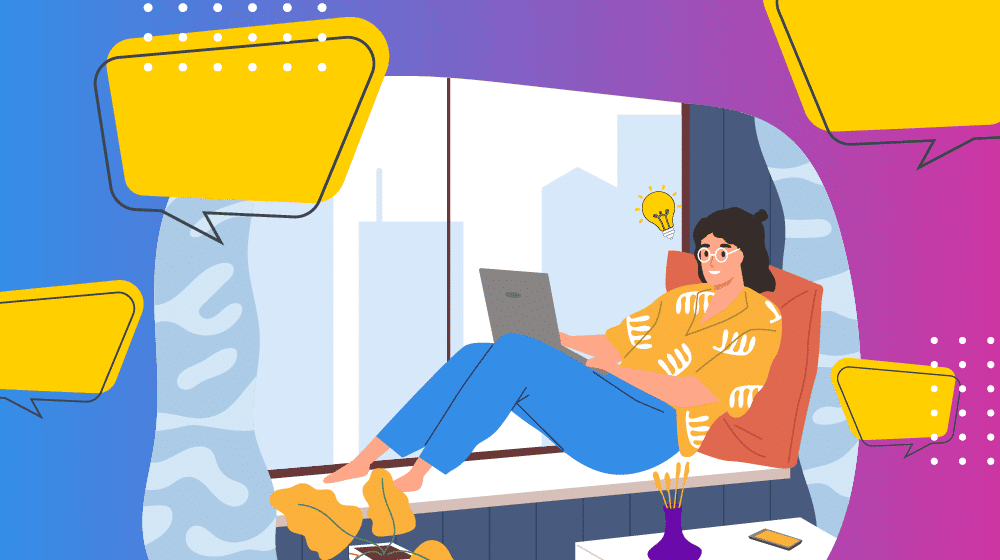 Home-based jobs are now becoming more popular, but which ones actually work? Keep reading to find out which at-home jobs provide good income and the work flexibility you'll need to live the 3F lifestyle.
RELATED: Starting A Bookkeeping Business
In this article:
Home-Based Jobs That Can Work For You
Proven and Legitimate Work Ideas to Try from Home
If you're sick and tired of the same old "sign up your friends and make millions" pitch to earn more, then welcome! You're in the right place.
So, you want to discover today's best business ideas, ones that work and don't make you feel uncomfortable!
We've all wasted enough time chasing after these losing propositions. Let's take a good, honest, hard look at legitimate and proven business ideas or work from home jobs you can consider.
Before I reveal my home-based jobs list, allow me to let you in on a secret. As an accountant serving hundreds of business owners, I've seen it all: successful business owners, wildly successful business owners, business owners who struggled, business owners who thrived, and finally, everyone who tried their hand at multi-level marketing (MLM), or network marketing.
MLM Definition: A marketing strategy promoting the sale of goods or services wherein a business earns income from workers who follow a compensation commission system.
In fact, I worked with 112 of these individuals and guess what? None of them made any money EVER! It's sad.
(BTW: here is a great article from Business Insider that sheds a TON of light on discerning whether you're chasing a legit or bogus opportunity. Unfortunately, there are a lot of job scams out there, so you always have to be careful.)
That's the bad news. But, the good news?
You don't have to travel down the MLM or network marketing road to achieve that wish you desire, whether it's:
Freedom
Flexibility
Good income
Work anywhere
Based on all of my years and experience with other's successes and failures, I give to you my personal favorite home business ideas or home-based jobs you can actually try:
1. Bookkeeper
I admit it I am biased!
My business, Bookkeeper Business Academy, teaches people how to start and grow a successful virtual bookkeeping business. So, know that me assigning bookkeeping as the first item on our list of home-based jobs is totally skewed.
But, I can justify my rationale. Here's my justification:
1. Every business in the world is required to do bookkeeping.
I can tell you that, after serving hundreds of small business owners, bookkeeping is one of the most feared aspects of their business.
They would rather go to the dentist than do books.
Because small business owners don't want to mess with bookkeeping, that creates tremendous work opportunity and security! That is also great news.
2. Bookkeeping isn't just one of those data entry jobs anymore. As bookkeeping software evolves, a bookkeeper is becoming much more than a glorified data entry clerk.
As a bookkeeper, you get to help business owners and provide tremendous value, all without having to have any fancy degrees or years of experience.
I've created a free and comprehensive three-part training series that will give you the low-down on bookkeeping as a business. Again, it's free and worth your while, so check it out.
2. Virtual Assistant
Let me set the record straight: I could not run my business if it weren't for the invaluable service my virtual assistants (VAs) provide. I am really nice to my VAs because, to use a term my granddad repeated often, they "butter my bread."
In other words, my VAs are the secret sauce to keeping me and my business in line.
VAs are in demand, provide a legitimate service, and earn a good living If you want to dip your toe in this business, you can also get a part-time job as a VA.
Check out VA Networking's article about how to become a virtual assistant.
3. Proofreader
Got an eagle eye when it comes to grammar? If you were your English teacher's pet, then that might be a cue for you to take a look– see into proofreading as a profession.
Proofreaders are in high demand. According to my friend Caitlin Pyle, founder of Proofread Anywhere, the need for qualified proofreaders is through the roof.
To learn more about proofreading and to see if it's for you, please check out Proofread Anywhere's FREE seven-day intro course on how to become a successful proofreader and earn extra money.
4. Teacher
The Internet has given many opportunities for various types of professions, including teachers. Licensed teachers can now opt for teaching students online, considering that several states in the country are allowing children to learn through an online teacher.
You can also choose to teach the English language online to non-native speakers trying to be fluent with the language. What's interesting about online tutoring is that your income depends on the number of hours you're rendering and the type of class you're handling.
Online tutors or teachers only need to secure a quiet place for this to have comfortable and ideal teaching environment.
5. Social Media Manager
As the Internet is rapidly evolving, social media is also adapting to its advanced changes, especially in terms of sales and marketing. It's becoming important for business owners to have their own social media pages to primarily advertise their brand, products, and services.
If your social media skills are great, you can earn big time by becoming a full-time employee and helping businesses reach out to their target market using social media platforms like Facebook and Instagram. Your pay may vary on the size of the business you're promoting and the number of tasks businesses require.
If you're a social media influencer, then this business idea might be your path to financial success.
6. Event Planner
If you're into planning and organizing different types of events, from birthday parties to weddings, becoming an event planner without applying to a company might be a wonderful income opportunity for you. You can easily do this job by phone or online.
The job may require you to go and check out places, but this is the fun part – you get to visit different places. This best suits people who have some background in hospitality, tourism, or any related field, but this does not mean it's limited to these people if you have a knack for event planning.
7. Tech Support Specialist
Technical support specialists and customer service representatives are also becoming popular nowadays as businesses try to hire people with technical skills who work from home. At-home customer service allows companies to save more on their budget for employees because they don't need to put up a call center office for this job.
In turn, you can earn remotely by just assisting customers' concerns about any technical-related service, depending on the company's service. Employers may require you to work in a quiet environment and have a high-speed Internet connection.
8. Web Developer
This is another home-based work that requires some technical skills, and might be best suited for people who have a computer-related background. Web developers primarily create and design websites for businesses that promote their goods and services online.
Working and developing the site depend on what the employers sell or require in their brand for marketing and advertising. It's one of the most in-demand jobs today because many businesses get many leads from their site.
Part of the job of web developers is also the site's maintenance, so businesses need them long term.
9. Graphic Designer
If you are naturally artistic and have excellent creative skills, looking into becoming a remote graphic designer might be best for you. Businesses must have their brand logo and creative ads to become attractive to potential customers, and designing these is what you do.
You can apply to companies looking for a remote graphic designer through their job listings online or post your work on your social media accounts to allow employers to see your designs. You might need to use the latest graphic-designing software if your designs are more modern, advanced, or complex.
So, there you have my list of work-at-home jobs or business ideas, ones that actually work!
Criteria Used in Selecting These at-Home Business Ideas
This is one person's (mine) opinion on business ideas or remote jobs that work. This doesn't mean there aren't more legitimate business ideas or home-based jobs out there.
Rather than opine about other potential business ideas or job opportunities, I want to share with you the criteria I use to determine which are the "cream" and which are the "crap."
1. Is it an established industry?
It should be.
2. Can you draw what this business does with a crayon?
Nothing should be complicated. Simplicity is better than complexity!
3. Does it have a low startup investment (less than $2,500)?
4. Does it require you to sell junk you don't believe in to people who could care less?
This is a bad sign.
5. Does it give you a "warm and fuzzy" feeling when you envision yourself doing this work?
With this list of home-based jobs, you can better assess which suits your skills and preferences best. You only need to be confident about yourself and what you can do for your employers or customers, so you can get the job you really wanted.
Start searching for businesses or potential customers who need your skills and work ethics now and become a successful remote income earner!
Which of these home-based jobs do you want to try out? Let us know why in the comments section below!
Up Next:
Editor's Note: This post was originally published on October 18, 2016, and has been updated for quality and relevancy.