5 Digital Nomad Jobs (And How To Become One)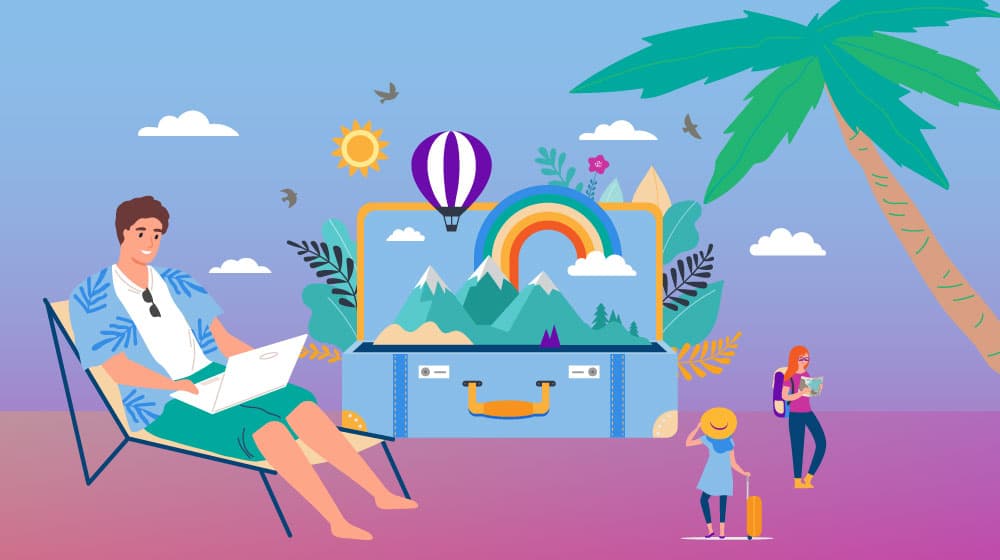 Managing a virtual business is totally different than managing a brick-and-mortar operation. There are several "rules" to online etiquette business owners need to follow in order to thrive. I've gone over some of the most important rules below.
RELATED: How to Make Clients Line Up and Beg You to Serve Them
Digital nomads are people who move from place to place, working a job on the internet to fund their travels. Digital nomad jobs are often referred to as "location-independent" positions, or work-from-anywhere jobs.
Some digital nomads travel from country to country, while some travel around within a smaller area. However, a digital nomad, by definition, does not own a home that they keep returning to.
How Do I Become a Digital Nomad?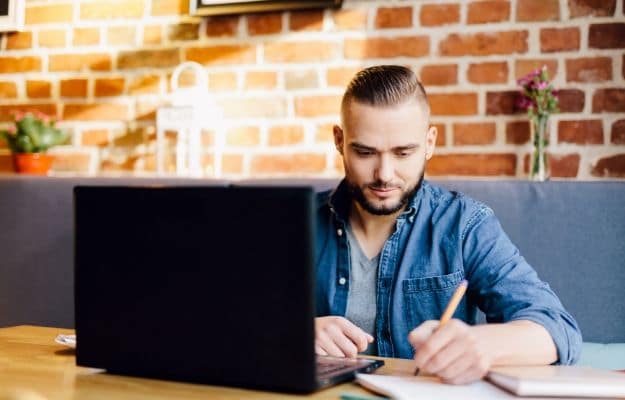 The first step, and really the only tricky step, is to get up the courage to quit your office job and pursue the digital nomad lifestyle. After you've done that, it's pretty easy to pack your laptop and your essential belongings into a few suitcases and book a flight to your first destination.
This is assuming, of course, that you don't have responsibilities that keep you from leaving. If you already have a partner who isn't on board with digital nomadism or children who are going through school, embarking on a nomadic journey might be impossible. The same goes for the current climate, where traveling is not a good idea for anyone.
For those who can afford to set out for greener pastures, actually finding jobs and clients as a nomad is surprisingly easy. It would have been considerably more difficult even a few years back, but digital nomad jobs have exploded in popularity just recently. The next section will go over some of the most popular digital nomad jobs and how you can find them.
What Are the Best Digital Nomad Jobs?
I know a lot of digital nomads, and the jobs they work generally fall into one of five categories. They are:
One of the only obsessions shared by every culture in the world is the internet. Companies everywhere gain a considerable advantage if they have an excellent online presence, and the good ones are willing to pay a lot of money for it.
Luckily, providing the technical services required to build a killer web presence is a 100% remote job. As long as you've got an internet connection and a laptop (or sometimes just a phone or tablet these days), you can get to work.
Programming professions are probably the most popular digital nomad jobs. And with that "programming jobs" term, I'm referring to all manner of coding tasks like:
App Building

WordPress Development

Website Design

Shopify Development
You can find programming jobs for digital nomads at Remoteok.
If you're an academic with many years of higher education under your belt, put those degrees to good use by finding an online teaching job. People everywhere need teaching, and those with extra income (or with parents who have it) will pay a reasonable amount for after-hours classes.
Even more so than with classroom teaching, online teaching is mainly about getting the student(s) to focus on what's being taught. If you can pull it off, though, you'll have a never-ending client pool and a very flexible gig.
You can find online teaching jobs (not teaching English) and other online jobs in the education sector at Higheredjobs.
Teaching English as a nomad is totally different from teaching other subjects, hence the separate category.
The first big difference is that you rarely need the formal qualifications teaching other subjects require if you are teaching in a country where English is not the first language. In most of them (Japan is the only exception that springs to mind), a 120-hour online certification like CELTA or TEFL is good enough. In some countries (like Vietnam or India), simply being a native English speaker is sufficient for hiring at most schools.
The second difference is that the class format is generally not as structured. The most interesting and probably most effective way to learn languages is by talking in a casual setting, so a lot of your classes as an English teacher will probably be just having informal conversations.
You can find online English teaching jobs at English First.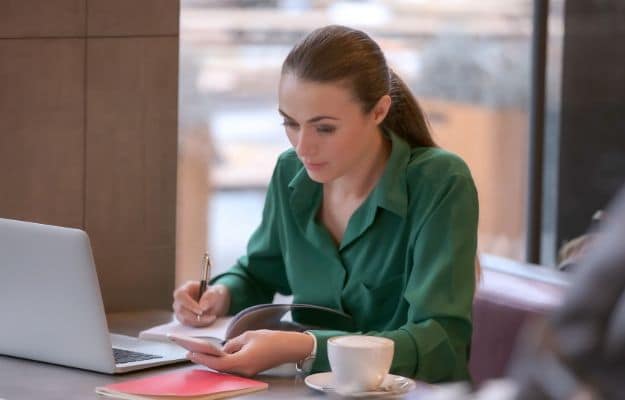 Bookkeeping is another job that can be done 100% online. It's a popular choice because it is:
Flexible.

Easy to learn.

Lucrative — virtual bookkeepers make over $30,000 (usually closer to 40k) per year. Considering the much lower cost of living in most parts of the world, that means a lot of expendable income.

An excellent way to network — people who hire bookkeepers are often wealthy and powerful, the best kind of people to have as references in any of your future endeavors.
There is also a never-ending flow of clients for good bookkeepers.
You can look into online Bookkeeping jobs at our own Bookkeepers.com.
RELATED: How to Become A Bookkeeper at Home
Content creation jobs, like blogging, SEO optimization, social media management, and marketing, are much more lucrative than you might think. They can also be done from anywhere.
Even if you've never considered yourself a great writer, having knowledge about an area of life that most people don't is 90% of the job. If you can discuss that area in an informative, descriptive way when you're talking with a friend, then there's no reason you can't put those words down on paper and pick up the cash that will be waiting for you once you do.
You can find online content creation jobs at Indeed.
In the current climate, traveling far and wide like a nomad should is not all that realistic. On the other hand, social distancing has given lots of people the push they need to see if the remote work lifestyle is for them. If you enjoy working from anywhere you want, make it your life after the quarantines have lifted and take the leap to digital nomad jobs!
IF YOU COULD TRANSITION TO THE DIGITAL NOMAD LIFESTYLE, WHERE WOULD YOU GO? WHAT WOULD YOU DO? LET ME (AND THE OTHER READERS) KNOW ON FACEBOOK!
UP NEXT: