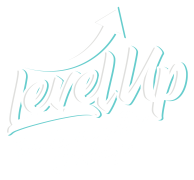 Congratulations! You're a VIP!
STEP 1: Watch the video below.
Please check your email for TWO confirmation emails with subject lines:
"Welcome to the Bookkeeping Biz Challenge!" and
"Congrats! You're a VIP!"
These emails will contain all of the information you need to access your Bookkeeping Biz Challenge "goodies"! 
The emails should be delivered within the next 5 minutes.
If you have not received the emails within 5 minutes, please search your inbox for an email from [email protected]
If you still don't see any email, please check your SPAM folder. Sometimes emails end up there when you receive an email from a new address.
If you have followed steps 1 & 2 and you still do not see your welcome email, please contact our Student Success Team by sending an email to: [email protected], or call us at 1-678-541-8000.
Please note: our office hours are 9am – 5pm Eastern, Monday through Friday. If you are having an issue outside of these times we will respond to you the first chance we get.