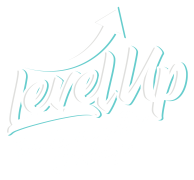 Welcome to The Bookkeeping Biz Challenge!
STEP 1: Watch the video below.
Please check your email for our confirmation email with subject line:
"Welcome to the Bookkeeping Biz Challenge!"
This email will contain all of the information you need to access your Bookkeeping Biz Challenge "goodies"! 
This email should be delivered within the next 5 minutes.
If you have not received an email within 5 minutes, please search your inbox for an email from [email protected]
If you still don't see any email, please check your SPAM folder. Sometimes emails end up there when you receive an email from a new address.
If you have followed steps 1 & 2 and you still do not see your welcome email, please contact our Student Success Team by sending an email to: [email protected], or call us at 1-678-541-8000.
Please note: Our office hours are 9am – 5pm Eastern, Monday through Friday. If you are having an issue outside of these times we will respond to you the first chance we get.