Shorter Work Hours Seen To Boost Employee's Productivity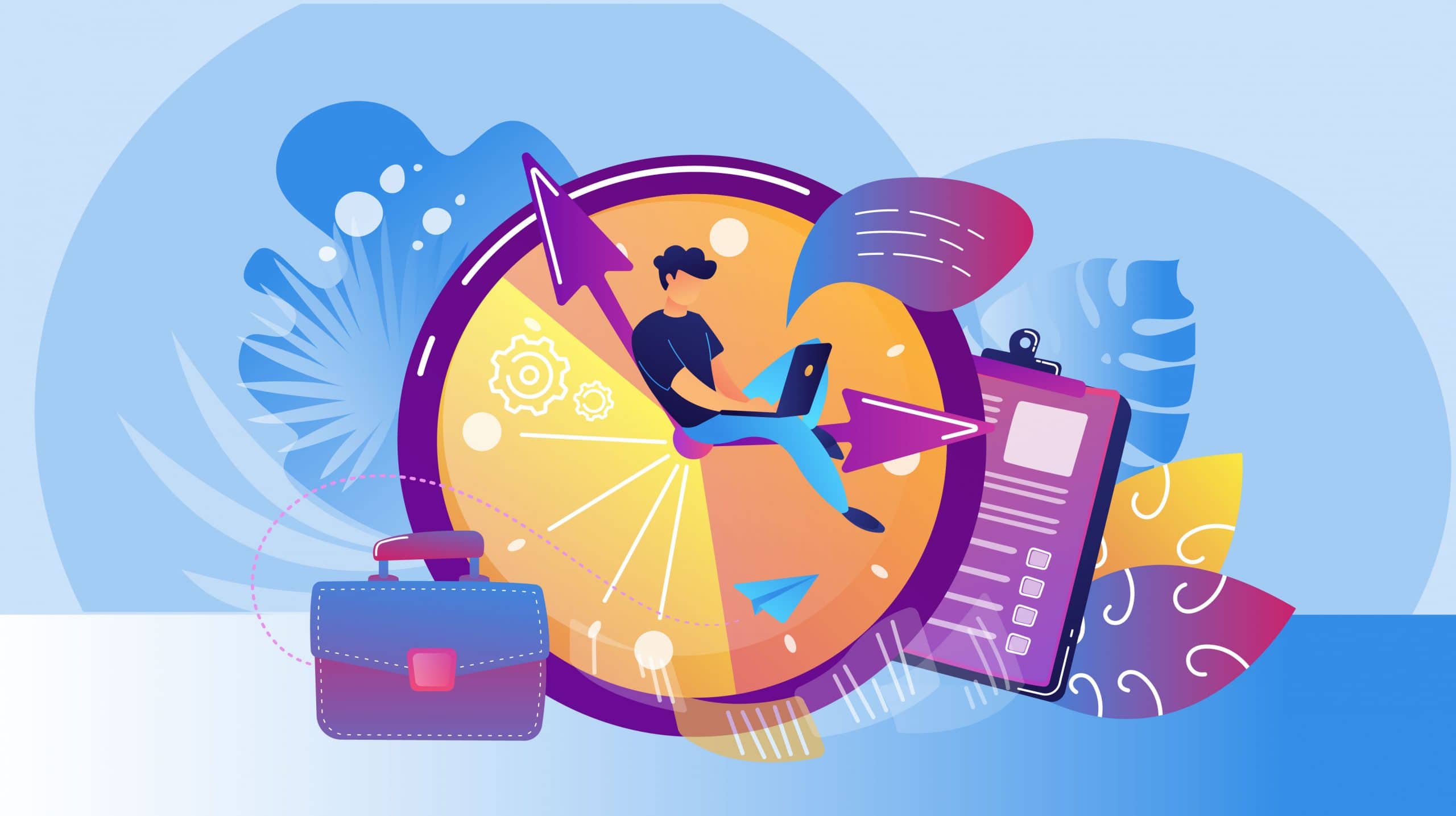 Studies show that shorter work hours and reduced workweek helps improve employee productivity for organizations. Here's how a shorter workweek impacted different companies across several industries. In this article:
Shorter Work Hours Boost Employee Productivity, Studies Find
Why a Shorter Workweek Makes Employees More Productive
The factors that affect employee productivity are seemingly changing every day. One popular proposal is to take a break from the traditional 40-hour, five-day workweek and reduce it to a four-day workweek. There have been multiple studies that tested how implementing a shorter workweek can impact employee productivity and happiness. Here are the findings of these studies.
Perpetual Guardian: A Case Study That Supports the Four-Day Workweek
Perpetual Guardian is a company based in New Zealand that assists clients in estate planning. For them, the 32-hour workweek worked exceptionally well after they did a one-month trial run in 2018, so much so that company founder Andrew Barnes turned this into a more permanent arrangement. Barnes believes this change brings about several benefits for both the company and its employees, including:
He believes a reduced workweek is a big help to working mothers. He said this is especially true for those who are just returning from maternity leave and work a full-time workload on part-time hours.
The company saw a boost in productivity, and employees are happier since they get to spend more time outside the office to be with their loved ones and work on their hobbies.
Since only 80% of staff present every day, electricity bills also went down.
According to Barnes, a wider impact of a reduced workweek is it can reduce traffic during the rush hour because it removes around 20% of cars from roads.
A 40% Productivity Boost for Microsoft's Four-Day Workweek Trial
Last year, Microsoft made waves when one of its subsidiaries in Japan implemented a four-day workweek. The trial, which lasted for one month, saw a 40% increase in employee productivity. This particular subsidiary closed its offices every Friday for the whole month of August. They also limited meetings just to 30 minutes and encouraged communicating remotely.
Why Uniqlo Tried a 40-Hour-Four-Day-Workweek
In a slightly different scheme adopted in 2015, Japanese retailer Uniqlo offered some employees the chance to complete their 40 hours in four days instead of the usual five. This move by Uniqlo was prompted so full-time employees don't switch to
part-time
, which was a growing trend for those who want to achieve better work-life balance.
Swedish Retirement Home's 30-Hour Workweek Trial That Came With a Cost
The biggest reason why companies want to implement shorter work hours is to reduce burnout in employees. This is exactly what happened to a retirement home in Sweden. However, this came at a price. In a government study where a retirement home's staff were given a 30-hour workweek trial, employees reported being happier. Even nurses who worked six hours instead of eight were more active and were healthier overall than their counterparts. The downside, though, is that it cost the city council more. This is because they had to hire more people to cover the gaps in the shifts.
RELATED: How To Start A Bookkeeping Business (Read This First!)
Why Wildbit Has Continued the Four-Day Workweek It Started in 2017
Wildbit is a software company that has been implementing the four-day workweek since 2017. Since then, they've made some changes to find out which iteration of the shorter workweek is most optimal for them.
Instead of a full day off, like Fridays off, shorter work hours work more for them.
The company still offers four-day workweeks but has moved the day off on Mondays instead of Fridays.
Wildbit reported that their first year of being on the four-day workweek was successful. According to the company, the reduced work hours made employees prioritize the crucial tasks more than distractions.
Why the Four-Day Workweek Didn't Work for Treehouse
Not everyone has experienced success with the four-day workweek. Treehouse is a company that offers virtual learning classes for coding. The company offered a four-day workweek since it started in 2011, but it reverted to a five-day workweek in 2016. With the reduced workweek, Carson found that his work ethic worsened. He said this lack of work ethic had negative effects on
the business
and its mission.
A Seasonal Four-Day Workweek for Basecamp
Another tweak to the four-day workweek is what
Basecamp
adopted based on their company's needs. The company chose to implement a 32-hour workweek but only during the summer. Specifically, employees can enjoy shorter hours from May through August. The company says the shorter workweek enhances the ability of workers to focus on important tasks instead of more menial tasks. This policy, though, may not apply to new employees who need to complete their training.
Shake Shack Trialing a Four-Day Workweek in Some Locations
Another company trialing a shorter workweek is the American burger chain, Shake Shack. The company tried these out in some of its branches in Las Vegas. Later on, about a third of its branches started adopting this policy. The change has been beneficial for employees, especially parents who reduced the number of days they had to hire a babysitter. Aside from that, it also has the added effect of attracting more job applicants.
Reusser Design's Approach to the Four-Day Workweek
Reusser Design has been on the four-day workweek policy since 2013. Employees now work from Monday to Thursday. Some can clock in 10 hours on a workday, depending on what time they come into the office. To maintain good customer service, the company has adopted a rotating schedule for employees. Every Friday, they rotate employees to address client concerns both in-person and from calls. Shorter work hours can work for some companies and may not for others. Even companies within the same field have different approaches to reduced work hours or workweeks. I hope this guide helps you understand more about how reduced work hours or workweeks can impact both a company and its employees.
Do you think you'll benefit from having a reduced workweek? Why or why not? Let us know by leaving a comment in the comments section below!
Up Next: