What is Bookkeeping – EXPLAINED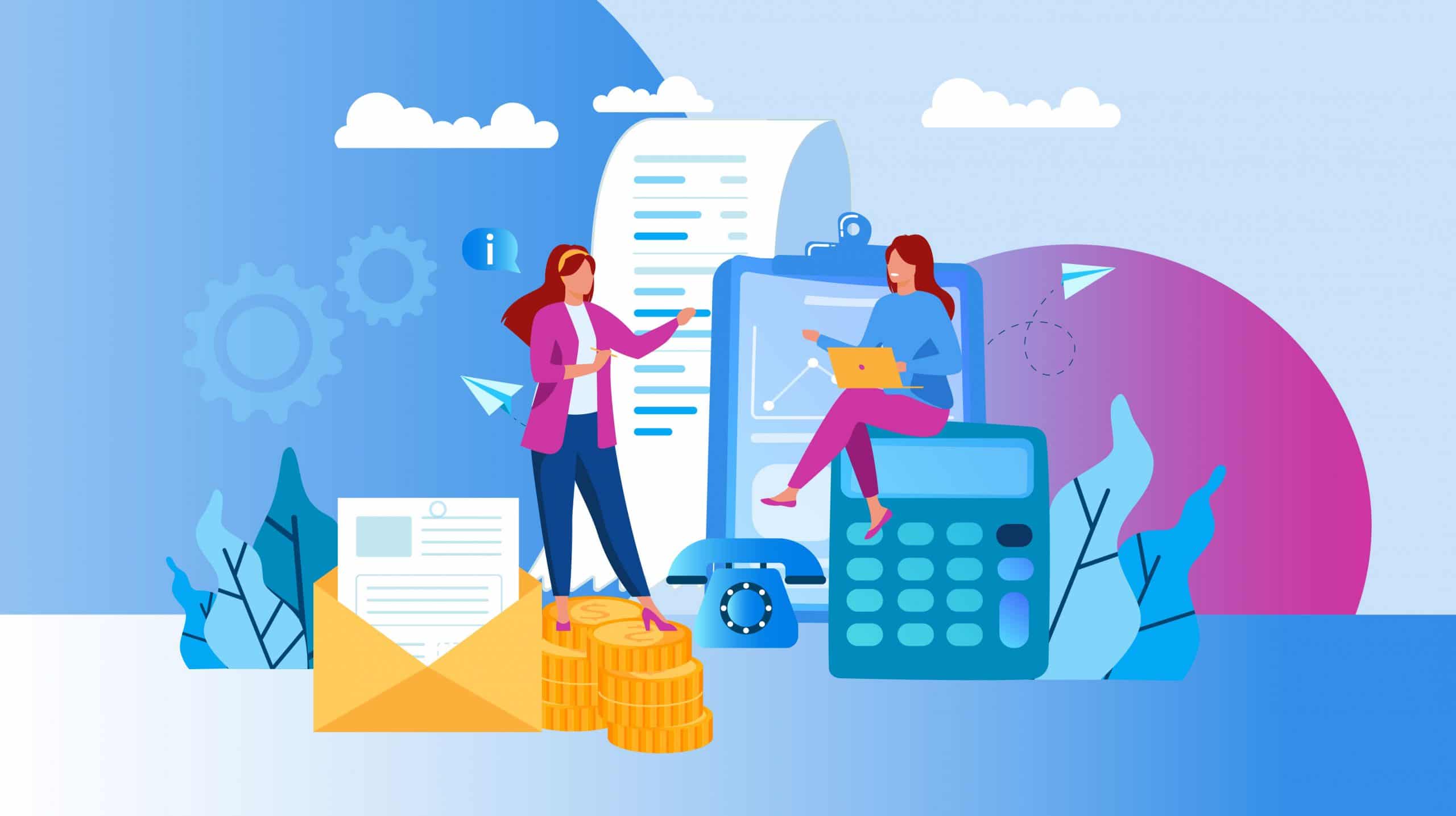 What
is
bookkeeping? Learn all about the #1 most profitable business and get the basic know-how to kick off your bookkeeping career.
RELATED: Starting A Bookkeeping Business
In this article:
What Is Bookkeeping? | 8 Bookkeeping Basics
Bookkeeping is more than just numbers and spreadsheets.
Entrepreneur Magazine
ranks bookkeeping up with accounting as the #1 most profitable business on the planet, but that's not the only benefit! Bookkeeping is the ticket to major profits, flexible schedules, and the ability to manage your own clients on your own time.
1. What Is Bookkeeping in Accounting?
Bookkeeping is an organized way of recording financial transactions, such as earnings and expenses, in detail.
Business-owners and companies practice bookkeeping, and they typically use bookkeeping software, spreadsheets, or printed books.
Why is bookkeeping important?
Bookkeeping is used to track one's finances and financial capability, especially if you're running a business. Entrepreneurs, self-employed people, and organizations all need to have an accurate and updated bookkeeping system. Proper bookkeeping allows businesses to make wise decisions for their investments, finances, and operations. External stakeholders such as investors, the government, and financial institutions also need reliable bookkeeping information to aid them in their lending or investment decisions.
Bookkeeping is just one part of the whole process of accounting.
This process starts with recording the business's financial transactions and eventually ends with tax return filing. In the case of limited or incorporated businesses, the process ends with the accountant's year-end account preparation. Some small business owners opt to manage their own bookkeeping. There are also people who, like you, make a career out of bookkeeping by either working with a company or starting a bookkeeping business.
2. What Is the Difference Between Bookkeeping and Accounting?
Bookkeeping is part of the accounting process as its record-keeping step.
In a nutshell, bookkeeping covers the administrative side of a business's financial transactions by recording them accurately. Accounting is more subjective, as it provides insights for the business based on the information gathered through bookkeeping. Accountants create the internal controls that run the bookkeeping system properly. They also analyze and verify the information recorded by bookkeepers. As they keep track of daily financial operations, bookkeepers can tell business owners what's financially feasible and what isn't. However, the accountants are the ones who identify the problems and provide solutions for the client. One of the crucial tasks of an accountant is to determine the business's profit or loss. They also help businesses with their financial forecasts, tax planning and filing.
3. What Are the Objectives of Bookkeeping?
Objective 1 – Accurately record the financial transactions that result from business activities in accordance to best practices.
Objective 2 – Communicate the financial results the business activities yielded.
In order to accurately record the financial transactions, bookkeepers will require a log of all transactions made and the cost involved. They'll organize these transactions into different categories based on the type of transaction: good or service, wage, tax, etc. When it's time to check all the recorded financial transactions, bookkeepers create reports to communicate how the business handled their money. The two main reports they produce are the
Balance Sheet
and the
Income Statement
. These should be easy to understand so anyone within the business can check them and have an idea of how well the business is doing. Bookkeepers need to follow national accounting standards, so each report they create has to follow a uniform layout that's reader-friendly and easy to understand.
4. What Is the Importance of Bookkeeping?
It's critical for businesses to spend time and money to maintain proper financial records. When they have a proper bookkeeping system, they'll have a reliable measure for their performance. With this, businesses can make strategic decisions and set feasible goals they can achieve. Businesses also have to comply with the laws and systems that govern their finances. Some of the things businesses must comply with include:
Records of their financial transactions
Financial statements
Tax compliance
Proper cash flow management
Accurate bookkeeping lays a solid foundation for all these. Without it, businesses won't be able to generate the right financial data and maximize profits. Bookkeeping is important for these reasons:
It's required by the government ― The government, specifically the IRS, requires businesses to keep track of their financial records. Bookkeeping is the answer to this need.
It improves cash flow ― The financial statements the bookkeeper produces help the business manage and improve their cash flow. They can also strategically plan based on financial data and make informed decisions that'll benefit the business.
It provides the data that investors look for ― Investors want to know how a business is faring to determine their investment's value. When the business is able to project how much money enters and leaves at a given time, it can increase and maintain its pool of investors.
Makes tax filing easier ― Having organized and accurate books can cut back the time and effort your client spends on tax filing. The accountant can focus on finding opportunities for tax deductions, which can save both money and time.
It helps the auditing process go smoothly ― At some point, businesses go through internal or external auditing. If they practice good bookkeeping, their financial information will be readily available for checking and they can avoid penalties.
It gives the business owner peace of mind ― When the finances are well-taken care of, business owners can focus on other aspects of their work that'll allow them to grow. Plus, they no longer need to be anxious when auditing season comes.
RELATED: How To Get Bookkeeping Clients Using LinkedIn: 3 Simple Steps
5. What Are the Types of Bookkeeping?
There are two main types of bookkeeping:
single-entry system
and
double-entry system
.
The single-entry system
is usually what sole proprietors and small start-ups do. It's used for businesses with uncomplicated or minimal transactions. This system records the cash sales and the expenses that the business pays for within a certain period of time. (also called the "cash basis of accounting"). The single-entry system consists of the following documentation:
Cash sales journal ― This is where you enter the revenue the business receives.
Cash disbursements journal ― This is where you enter the expenses paid.
Bank statements ― The journal entries should align with the bank statements.
The double-entry system
is for businesses with complex transactions, such as companies with accrued expenses.
What is an accrued expense? This refers to an expense entered into the bookkeeping system at the purchase date, not on the payment date.
In this system, you post single transactions under expense or income, then you create a second entry to tag the transaction on the right account. You can find the double-entry system within software like QuickBooks®. It consists of the following documentation:
Cash book
Accounts payable and receivable
Loan tracking
Journal entries
Ledgers
Inventory
Payroll
Double-entry system reports can be either for the cash basis or the accrual basis of accounting. There are also two methods of bookkeeping:
Manual ― This is the traditional way that's paper-based.
Computerized ― This is done through the use of accounting and bookkeeping software.
6. What Does a Bookkeeper Do?
A bookkeeper is someone who records a business's daily financial transactions. The basic tasks of a bookkeeper include the following:
Data entry
Computation
Maintaining accurate financial records
Communicating financial issues
Overseeing the inventory and cash flow
Managing the budget
Paying suppliers, customers, and loans
Generating financial reports
They're relied on to input correct data into the bookkeeping system on time. Bookkeepers may use spreadsheets, databases, and bookkeeping software to process information. Bookkeepers can accomplish their tasks through automation, but they still need to do manual work. In addition, they need these skills and qualities to succeed:
Excellent data entry skills
Good communication skills
Bookkeeping know-how
Attention to detail and organization
Good understanding of the micro and macro perspectives in a business
Discipline and commitment
Willingness to learn
7. Can You Automate Bookkeeping?
Bookkeeping automation is becoming more popular as the industry moves toward efficient and sustainable practices. Through machine learning software equipped with the capabilities of artificial intelligence, one can automate bookkeeping. Bookkeepers can accomplish a lot of their manual tasks using a bookkeeping software. This saves time from doing manual work and lessens human error. Businesses can actually skip hiring an actual bookkeeper and avail automated services instead. Although, they must still pay for the software and the people who manage it. To keep yourself relevant in the industry, strive to provide services that a machine can't. These include consultancy and specialist roles that add value to clients.
8. How Can You Learn Bookkeeping?
If you want to learn how to do bookkeeping and start a lifestyle-friendly
bookkeeping business
,
visit our website
for resources. You can also follow
a step-by-step guide
from us so you can gain what you want from your bookkeeping business. We'll teach you everything you need to know, from
launching a virtual bookkeeping business
to pricing your services, optimizing your processes, and managing your own remote team. To learn more about bookkeeping,
listen to our podcast here
. Now that you know what bookkeeping is and its scope, you can decide what your next steps will be. With the help of Bookkeepers, you can start training to become a virtual bookkeeping business owner and live out the 3F Lifestyle. With this kind of lifestyle, you'll have your family, freedom, and financial gain at the same time without sacrificing anything for the sake of work.
What more would you like to learn about bookkeeping? Let us know in the comments section below!
Up Next: