11 Low-Cost Business Startup Ideas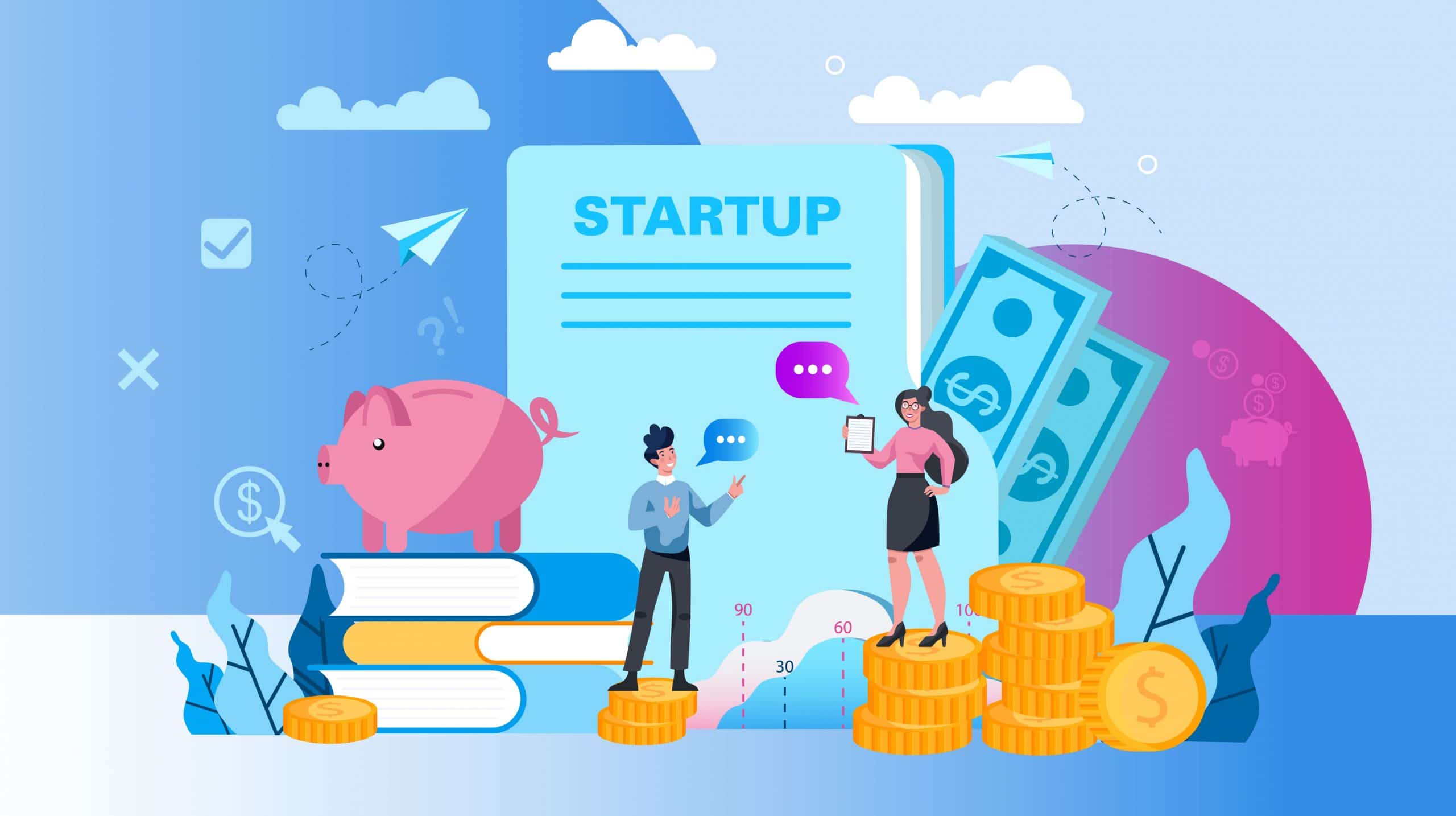 Follow your passion and exercise your skills with these 11 business startup ideas you can launch without breaking the bank.
RELATED: Home-Based Jobs: 9 At-Home Business Ideas
11 Startup Ideas with Low Capital
Why More and More People Want to Start a Business These Days
More and more people today are looking for a career that's more than the 9-to-5 job. That's why they turn to startup business ideas that feed their passion and allow them to earn enough.
Yet the reality is, not everyone has the means to put up their own business and offer their services. That's why today, I'll share with you 11 business ideas with low startup costs.
These cater to specific industries and require skill sets you may already have or can easily learn.
Startup Ideas You Can Launch from Your Home
1. Bookkeeping Services
One of the most — if not the most — lucrative businesses you can put up is your own bookkeeping service. It's a huge plus if you're great with numbers and have an accounting background, but anyone can learn how to bookkeep.
The right bookkeeping course equips you with everything you need to do the job and put up your own business. Bookkeeping doesn't require a license, but you also have an option to obtain one if you want to up your game.
What's great about being a freelance bookkeeper is you can enjoy the 3F lifestyle:
You'll have your freedom
Time for your family
Earn enough to cover your finances
You can choose who to work with and afford leniency on your working schedule. Plus, you get to charge your own rate.
As a bookkeeper, some of the services you can offer include:
Recording the company's financial transactions
Managing the company's cash flow and inventory
Creating the balance sheet and income statement
Preparing financial reports
2. Financial Advisory Services
If you're an expert in financial matters, you can make a career out of becoming a financial advisor. Entrepreneurs are on the rise, but some are still lost on how to organize their finances.
The first step is to earn a certification as a Certified Financial Planner (CFP). This adds to your credibility and opens up more business opportunities.
If you're already experienced in the financial industry, start by offering advisory services to individuals. As your network and clientele grow, you can expand by offering your services to organizations.
3. Set Up an e-Commerce Store
If you have great products to sell (even pre-loved items!), an e-commerce store may be just what you need. Turning your attention to e-commerce business ideas saves you from high costs, such as:
Maintaining a physical store
Hiring store staff
Paying bills
You can use social media platforms to sell your products. Here, you can set up accounts for free.
To add to your credibility as an online seller, set up your own website as well.
An online store gives you a platform for both selling and marketing. You can reach a wider audience when you market online and even advertise to a niche audience.
By selling through an e-commerce store, you can:
Sell your products locally and internationally.
Cross-sell your products on your website and social media platforms.
Cater to business opportunities 24/7, because online stores never close.
Run your advertisements and promos on platforms where your customers are.
4. Virtual Assistant Services
One of the most popular startup ideas is providing virtual assistant services. Your tasks may vary depending on your client, but the job does pay well.
It's very similar to what office assistants do, but compared to their office counterparts, virtual assistants enjoy more freedom. You can use websites like Upwork to look for clients.
The great thing about this job is you can choose your clients, working hours, and pay rate.
Another similar job is providing secretarial services remotely. This requires little to no experience as long as you're good with:
Organization
Communication
Time management
Working autonomously
Employers typically expect freelance remote secretaries to work on day-to-day tasks, such as:
Answering calls
Replying to emails
Organizing calendars
Booking meetings
Creating presentations
5. Social Media Management
Do you love spending time on social media? Are you a whiz when it comes to navigating them?
You may want to consider social media management as a career. Some platforms, like Google and Twitter, offer courses that'll get you certified at little to no cost.
Most brands and businesses have social media presence, and they need someone to manage it for them. Online platforms are viable business opportunities for both business owners and social media managers.
There are also social media management tools available that make your job easier. You can connect them to different platforms, and they provide the data you need.
6. Blogging or Vlogging
If you're an expert in a specific area or you're simply passionate about it, why not share what you know by blogging or vlogging about it? These are digital startup ideas that rely more on quality content than top-notch equipment to launch.
You'll only need a computer, a good-quality camera, and reliable Internet connection. While you won't necessarily make money quickly from blogging or vlogging, when you invest in them, you have great potential to earn well.
You can make money by reviewing products and opening up advertising opportunities once you've grown your reach.
Take advantage of affiliate marketing by promoting products and services you believe in. Affiliate marketing allows you to earn commissions from each sale brought on by your marketing efforts.
To get the ball rolling, you'll need:
Your own website, blog, or vlog
A regular and engaged audience (it's a huge plus if your audience meets the company's target market)
Proof of previous successful affiliate marketing efforts you've undertaken
7. Marketing Services
Having background knowledge, and in some cases, relevant experience, are essential in providing marketing services. The good news is, you can invest in low-cost online courses that teach you what you need to know in the area you want to pursue.
For instance, you can cater to the following marketing services:
Digital marketing
Telemarketing
Influencer marketing
As a digital marketer, you can provide search engine optimized marketing copy and content. These can bring in website visitors, click-throughs, leads, and sales for your client.
If you opt for a remote telemarketing job, you can create warm leads for your client by setting customer appointments. You can charge based on the project assigned to you and the size of the company you're working for.
A wide reach and an engaged audience can qualify you to become an influencer. Start by sending a collaboration proposal to individuals or companies you want to work with.
A lot of times, they're open to collaborating, especially with influencers who have a niche market. Make sure to track the success of your influencer marketing and build a portfolio you can present to future clients.
8. App and Website Development
You can turn your ingenious and innovative ideas into reality through app development. If it's something users can enjoy and benefit from, market it to a broader audience.
When people start using your app, you can earn from it no matter where you are in the world.
Other tech startup ideas to consider are website development and flipping websites. With these, you can create new websites or improve and sell existing ones.
Businesses need websites where they can attract leads to make sales. As we live in the digital age and new businesses keep coming in, you won't have a shortage of potential clients.
You can build websites using platforms like WordPress. You can also create a website from scratch by coding, which you can learn from taking online classes in sites like CodeAcademy.
On the other hand, opting to flip a website means buying an already existing one, upgrading it, and then selling it. For this, all you need are:
A knack for identifying websites with potential for improvement
The right skills to improve an existing website
9. Editorial Services
You can make money by offering editorial services. The only investments required are your time and skills, but this line of work has a good potential for expansion.
Editorial services are easy to market both to your warm and cold contacts. With the services you offer, you can be a:
Copywriter
Essay writer
Resume writer
Web content writer
Blog post writer
Magazine contributor
Newspaper contributor
Ghostwriter
Proofreader
Editor
10. Graphic Design
Are you skilled at creating visual content? One of the startup ideas you should consider is graphic design.
Both small and large companies and even entrepreneurs are always on the lookout for a graphic designer to promote their brand. If you're able to turn ideas into on-brand visual work, all you'll need is a reliable computer and applications, such as Adobe Illustrator and Adobe Photoshop.
From there, you can start offering graphic design services for:
Brand logos
Promotional offers
Advertisements
Brochures
Newsletters
Information sheets or infographics
Magazines
11. Mentoring or Life Coaching
If you've had the training, proven success, or a good track record in a particular subject or field, you might thrive as a mentor or life coach. They're sought-after since a lot of people seek the guidance that mentors and life coaches provide.
You can share your experiences and help your clients cast their vision and goals. All you need is the right marketing strategy to gain clients, and then you can launch your business right from your home.
These are easy startup business ideas anyone can launch from home and earn great income. As each startup is unique, you will need unique hosting solutions for your website. Check out HowsHost for advice on which website platform to choose.
Determine where your skills lie and gather the resources you need to launch your business!
Which of these startup ideas do you want to try out? We'd love to know in the comments section below!
UP NEXT: