How To Become a Part-Time Bookkeeper in 6 Steps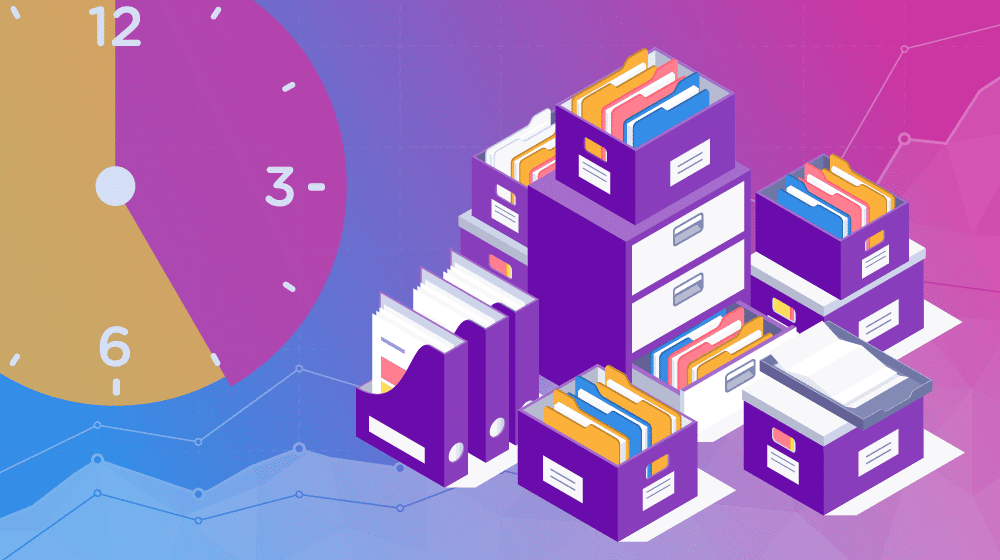 If you want to start a career in bookkeeping while enjoying the convenience remote jobs bring, working as a part-time bookkeeper may be perfect for you! Here's a step-by-step guide you can follow.
RELATED: Starting a Bookkeeping Business
In this article:
Become a Part-Time Bookkeeper in 6 Steps
The Advantages of Working Remotely
People who seek remote jobs often cite one or all of these three as the reason for their career shift:
Some of their primary motivators include wanting to have enough time and attention for their family or their passions. They want to free themselves from working a 9-to-5 job.
Of course, having a lucrative source of income while enjoying family time and freedom is just the cherry on top.
Here at Bookkeepers.com, we believe you should build your business around your life, and not the other way around. Having your own bookkeeping business allows you to gain what we call the 3F Lifestyle.
This means you can enjoy your family and career freedom and have enough finances, all at the same time. Start taking the right steps towards this goal by learning how to become a virtual bookkeeper.
Part-Time Bookkeeper Salary: How Much Does the Job Pay?
According to CostHelper Small Business, people pay around $20 to $50 per hour to avail of the services of an external bookkeeping service. The rate varies depending on the complexity of the scope of work and the location.
Experienced bookkeepers typically offer their services on a contractual basis for $30 to $40 per hour. The minimum monthly charge for small businesses with fewer work hours ranges from $100 to $150.
Accountants also hire their own in-house bookkeepers, and they usually pay $30 to $50 per hour.
When it comes to pricing your services as a part-time bookkeeper, remember to take your time into consideration. Your work hours will vary depending on how complex the business or industry of your client is.
You should also think about the scope of work your client is asking you to do so you can price your services competitively.
Do I Need a Degree or Work Experience to Become a Part-Time Bookkeeper?
One reason why you should consider becoming a part-time bookkeeper is because you won't need related work experience or a degree to pursue it. According to the Bureau of Labor Statistics, you don't need to have work experience in a related occupation to become a bookkeeper.
It'd be an advantage, however, if you already have the skills required for bookkeepers. These include the following:
Organizational skills
Administrative skills
Good communication skills
Combined with on-the-job training, these skills will allow you to transition smoothly into the job.
How to Become a Part-Time Bookkeeper
Now, let's get on to the six steps you need to take to become a part-time bookkeeper. These are the basic guidelines you can follow as you carve your own path towards your career goal of working remotely.
Step 1: Take an Online Bookkeeping Course and Enhance Your Bookkeeping Skills
As a part-time bookkeeper, you need to be able to work remotely and manage your time properly. One way you can start practicing that is by taking an online bookkeeping course.
Through this, you'll learn what you need to know to be a good bookkeeper and how to launch your business.
Learning a new skill and trying to start your own business at the same time can become overwhelming. Having someone to guide you through the process can take the load off your shoulders and help you focus on what matters.
If you don't have a background in bookkeeping, taking an online course is highly recommended. If you already have the basics nailed down, taking online courses can still benefit you as you might pick up new techniques you can use for your business.
After learning everything you should know about the industry online, it's time to test your skills offline.
If you want to test the waters first and see if this job is a good fit for you, you can apply for a bookkeeping internship. This way, you'll see and know first-hand how bookkeepers work and learn techniques you can use for your own business.
Even though it's not a requirement, you can also consider working as a bookkeeper for a traditional company. Not only will this work experience add up to your credibility, but it'll also allow you to get in contact with people within the industry.
Step 2: Familiarize Yourself with Accounting Software
Bookkeepers use software to aid them in their work. A good way to prepare for entry-level virtual bookkeeping jobs is to familiarize yourself with frequently-used accounting software.
These include software like QuickBooks, Xero, and Sage 50. Eventually, you can stick to the ones that'll allow you to serve your clients in the best way possible.
You can learn from online tutorials, or by asking a professional bookkeeper to train you. Knowing how to use accounting software will add value to the services you can provide your clients later on.
RELATED: How To Get Bookkeeping Clients Using LinkedIn: 3 Simple Steps
Step 3: Prepare Your Work Tools
The next step is to prepare your work tools. You can do this while you're still undergoing training or even afterward.
The basic tools you need are a computer, a reliable Internet connection, and accounting software that works for you. You need all these to be able to manage your client's finances and communicate with them.
Another tool you should prepare is your own website or LinkedIn profile. Some people overlook this, but it's a great way to advertise your skills and gain clients.
Here, you can share your work experience, expertise, and the services you offer. It's also a great avenue to share the recommendations you've received from your peers and colleagues.
Eventually, you can also include the testimonials you receive from satisfied clients.
Step 4: Establish Your Bookkeeping Business
Now is the time to turn your plans into reality. Launch your career as a part-time bookkeeper by establishing your business.
To do that, you need to get a tax identification number, acquire the licenses and business permits you need, and choose a business structure. For instance, you can choose to establish a sole proprietorship business.
Prepare everything you'll need now so you can build a legal business as a part-time bookkeeper. That way, expanding in the future won't be as complicated.
Aside from setting up your business, you also need to have a marketing plan. Good marketing will get your name out there and gain you clients.
Step 5: Build Your Own Network
Pay close attention to your marketing strategies. You need to figure out who your target market is and what the best ways are to reach them.
As a new part-time bookkeeper, picking a niche and sticking with it is a good marketing strategy. You can target small business owners, startups, established companies that outsource bookkeepers, or a specific industry.
You always have the option to expand later. Having a target market will help you focus so you can organically grow your clientele.
There are many ways of how you can market your business. The most important consideration is, will it reach your target market effectively?
Some marketing strategies you can consider include:
Signing up and advertising in online freelance marketplaces
Creating a website with an on-brand domain name
Handing out business cards
Reaching out to your network via social media, LinkedIn, or email
Joining networking or business groups
When you've figured out your target market and how you can best reach them, set marketing goals for yourself. For instance, aim to reach five prospective clients each day.
You're free to set your own pace, but do commit to be consistent.
Step 6: Stay Updated and Don't Stop Learning
The process doesn't end with establishing your business and getting clients. You also need to stay up-to-date on the latest financial regulations and continuously improve your skills.
Always seek to gain professional development and improve your work quality. Here are some ways of how you can achieve that:
Stay on top of the latest trends and laws.
Participate in industry training like online courses and webinars.
Attend conferences and events to meet industry peers.
Become a member of professional groups.
Read books.
Earn certifications.
These activities can help you stay competitive and even connect you with clients. Remember, professional development is a must if you want to stay relevant in the market.
There you have it — the six steps on how to become a part-time bookkeeper. Once you've learned the ropes, you can land bookkeeper jobs that'll allow you to live out the 3F Lifestyle.
The great thing about this is you have the option to expand into a full-fledged business even while you're working on your bookkeeping jobs from home. Take advantage of this opportunity and go for a career that fulfills you personally and professionally.
What are the challenges you're facing when it comes to launching your own bookkeeping business? Let us know in the comments section below.
Up Next: