17 Fail-Proof Networking Strategies For Bookkeepers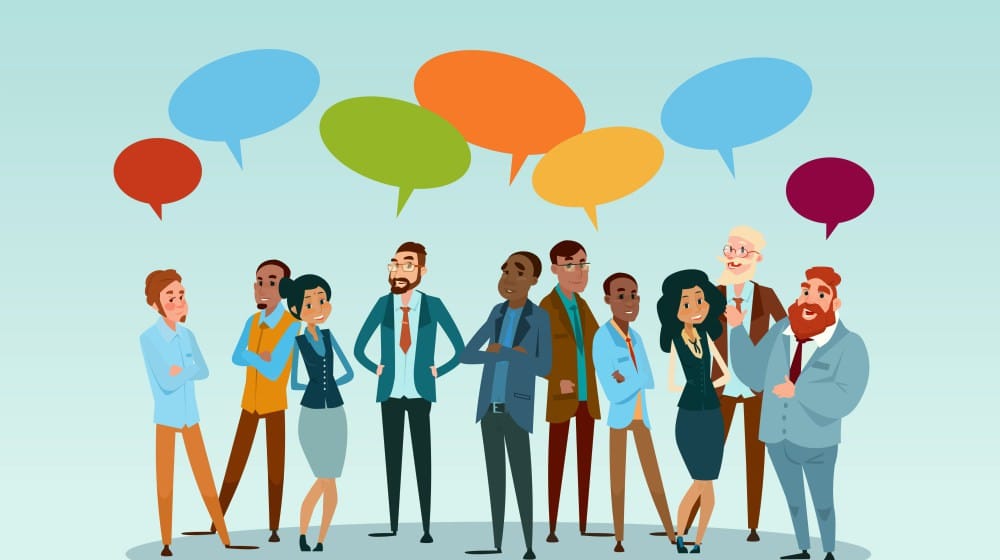 Follow these 17 effective networking strategies so you can expand your reach and enjoy the perks of having connections.
RELATED: How To Get Pre-Qualified Leads On Autopilot 
In this article:
Networking Strategies That Work in Business Networking
The Purpose of Networking
Networking is a great way to connect with your peers and an effective practice to bring in new business. A lot of business people nowadays utilize social media to reach out and stay connected. Yet, even social media can't beat the value and effectiveness of face-to-face communication. The number one rule in networking is to not expect yourself to gain clients immediately. Though your end goal is to increase your clientele, remember that no one wants to hear a sales pitch from someone they just met. You need to
establish a relationship
first. That means exerting effort to get to know the people you want to connect with and learn what you can do for them. If you apply the right networking strategies, your peers will see the value you can provide them. Then, you'll be able to reap the benefits of networking later on. All you need to do is learn the basics and properly equip yourself. By doing so, you can turn any occasion into a valuable networking opportunity. You'll be able to measure the effectiveness of your networking when you go into each event with a goal. Here are some examples of goals you can set:
Aim to connect with seven new people.
Try to get an introduction with a decision-maker whom you want as a client.
The kind of networking events you participate in can depend on your goals, or vice-versa. Use your goals as success metrics so you can assess your skills and the viability of networking for your
bookkeeping business
.
Tips on How to Prepare for a Networking Event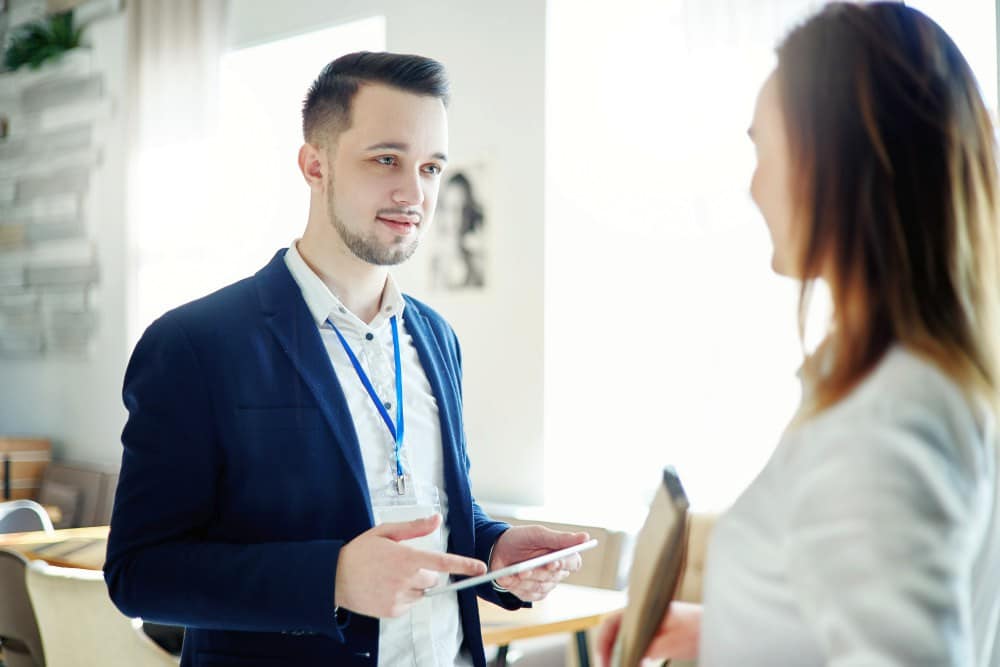 Before you arrive at the networking event, go through these ten tips to ensure that you're well-prepared. These are networking strategies in business that will equip you to become an effective networker.
Prepare your business card supply — Always bring a more than enough supply of business cards. Include in the card all your contact details so people will know who you are and how to reach you.
If possible, try to get a copy of the guest list in advance — This is a valuable resource that will help you decide whom to connect with.
Practice your handshake — A proper handshake is firm and exudes confidence. Make eye contact when you shake hands and smile at the person.
Go over your elevator pitch — Keep it within 30 seconds or less. Your pitch should convey what you do and what your bookkeeping business can offer.
Describe your business in one sentence — You should be able to clearly explain the kind of services you offer in a conversational way so it won't sound robotic.
Prepare your lead-in questions — Your questions should be interesting and engaging. For instance, ask people about their dream client or the challenges they face in their job.
Update yourself on current and industry events — These can give you the conversational currency you need to join in group discussions.
Dress accordingly — Prior to the event, find out the required dress code. Wear appropriate but comfortable clothes and shoes that won't hinder you from moving around.
Eat before heading to the event — The event may serve food, but remember that your purpose for attending is to connect with people and not to eat. You won't want your empty stomach to hinder you from doing that.
Arrive early — Use the extra time to become familiar with the venue and the expected attendees.
RELATED: The Top 3 Marketing Strategies For 2020
Effective Networking Strategies to Do at the Event
Even at the event itself, apply best practices so you'll truly make the most out of the opportunity. Here are the seven networking best practices you can follow:
Put your devices on silent mode — This will prevent them from distracting you or others during the event.
Request key introductions from the host — Let the host know whom you want to personally meet and ask for an introduction. You can also station yourself near the entrance so you can greet attendees as they arrive.
Approach wallflowers — Look for people who don't have conversation partners and engage with them to help them warm up to the crowd.
Divide and conquer — If you went with a group, split up and mingle with people you aren't familiar with.
Use the tag team technique — Ask another attendee what they're aiming to achieve in the networking event and relay your own goals. Go around the room separately, and when you meet someone your fellow attendee may benefit from, introduce them to each other.
Talk less, listen more — Pay attention to the people you're talking to, especially after you ask them a question. Take note of the needs they mention, as these may be something you can do for them.
Get a business card from each person you meet — At the back of their card, note the date and event, and any follow-up action items you can do later on.
Networking Strategies for Business: Initiate Follow-Ups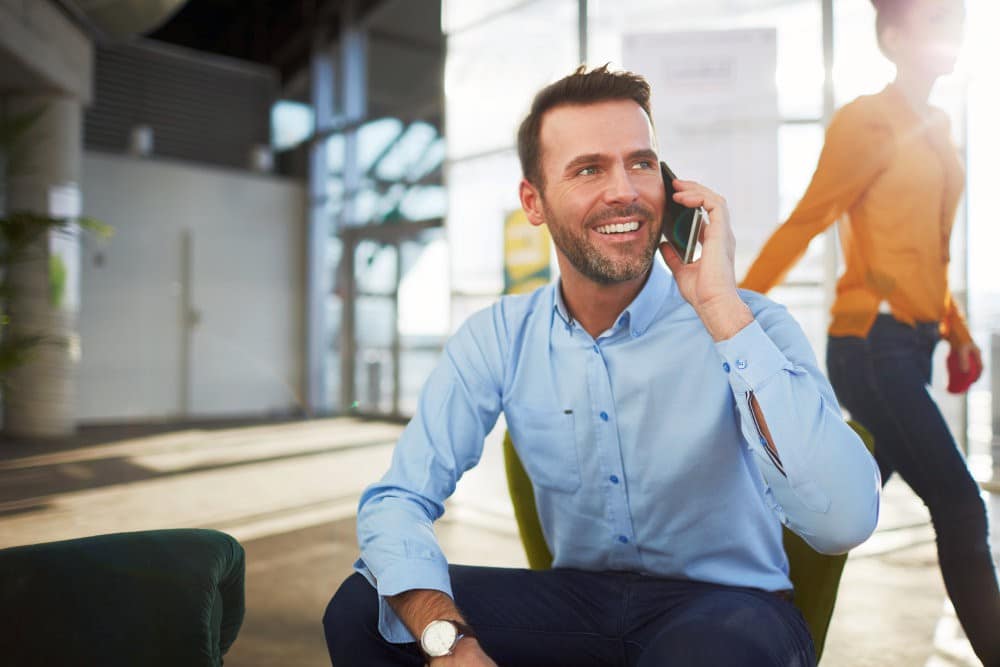 Networking goes beyond the event itself — much of its value lies in your
follow-ups
. Use the business cards you collected as a reference for contact details and the action items for follow-through. Once you establish a connection outside of the networking event, keep in touch. Here are some ways how you can stay connected:
Add your new connections to your database.
Send out invitations to connect on LinkedIn.
Keep yourself updated with the goings-on in their professional life and send in your greetings when the news calls for it.
Send articles that may interest or benefit them.
Invite your new connections to events.
Most importantly, provide them with beneficial connections.
Earlier, we talked about the end goal of expanding the clientele of your bookkeeping business. Now you might ask, how can networking bring you new business and where will you insert the selling part? If you executed networking strategies the right way, people will already be familiar with you and what your bookkeeping business can do for them. You can strengthen your connections through continuous follow-ups and simply wait for them to become ready to be your client.
You won't necessarily have to sell
when you cultivate your relationships well.
Equip Your Team to Network Effectively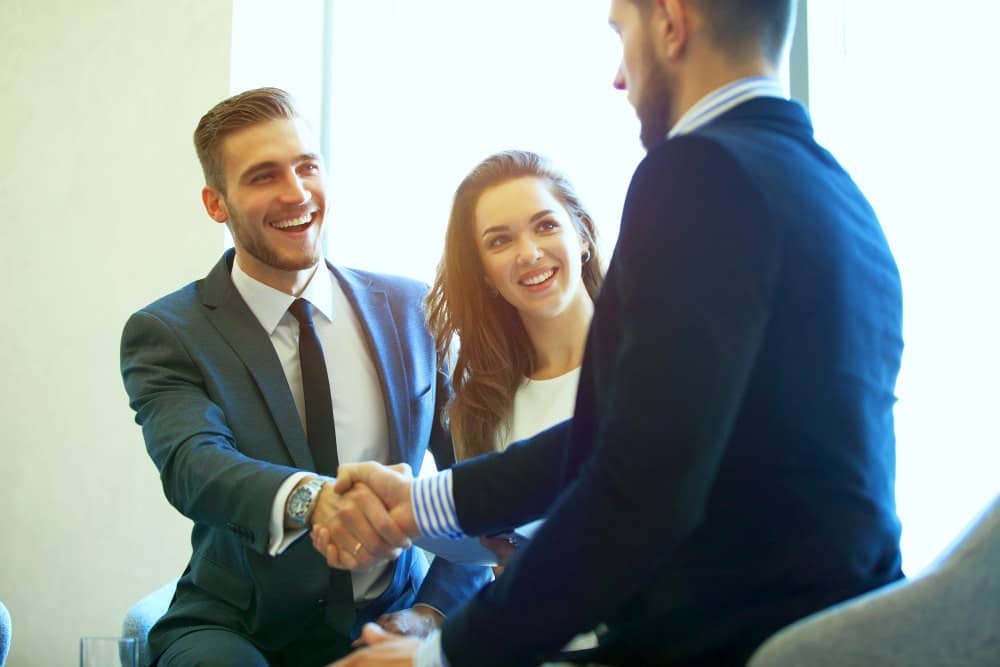 If you plan to conduct networking activities with
your own team
, it's best to equip them properly beforehand. First, talk to them about what you expect them to accomplish with their networking efforts. Then, train them to apply the right networking strategies. Second, ask them to report back on their overall experience, including their successes and failures. Lastly, monitor their follow through on their new contacts and the commitments they made. You can also help them assess their performance with a networking report card. Use questions answerable by yes or no, such as:
Did I make the first move to talk to someone I'm not familiar with?
Did I use a lead-in question to effectively insert my elevator pitch into the conversation?
If your team is participating in an event with networking in mind, you can use social media to promote your participation. This is effective if your target market has social media presence. For instance, use communication channels like your website, specific social media platforms, and traditional media to promote an event you're sponsoring. You can tell the story of why your bookkeeping business is participating in the event. When cultivated well, the recognition you receive can bring in new business. Equipped with the right networking strategies, you can make a lasting impression on the people you meet. You may not see the benefits of networking right away, but you'll eventually reap them when you're consistently intentional on being visible and helpful. Follow these effective networking strategies for bookkeepers so you can achieve your business goals.
What business networking challenges and successes have you experienced before? We'd love to hear about them in the comments section below.
Up Next: